You're doing so much more than just having fun!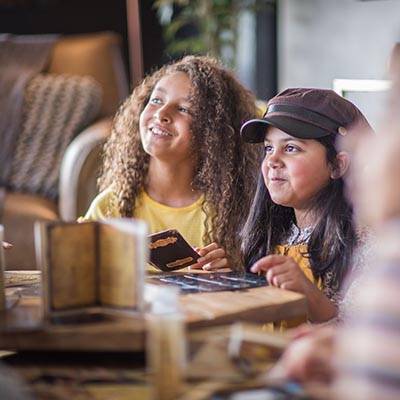 As you're having fun escaping from one of our games, a child in rural Thailand is one step closer to escaping the prison of poverty and child trafficking.
How?
Lock Paper Scissors donates 20% of the profits of each escape room kit you purchase to Project Justice International. While we're playing, they're working tirelessly to end child trafficking and poverty in Laos and Thailand.
You've contributed to some EPIC wins: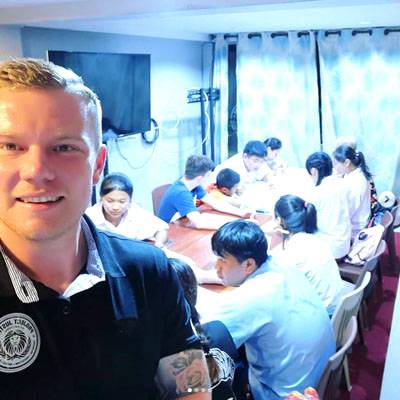 Crucial education and living support for 5 girls to study through grade 9 to graduate year 12.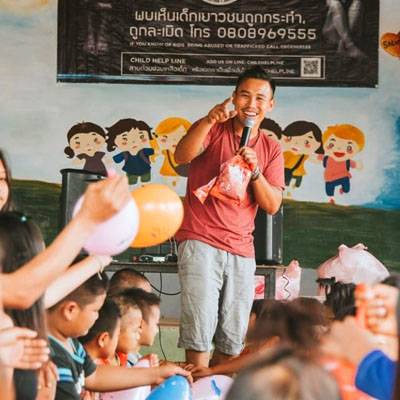 Ongoing risk-prevention education and seminars in at-risk villages to cut off options for child trafficking at its roots.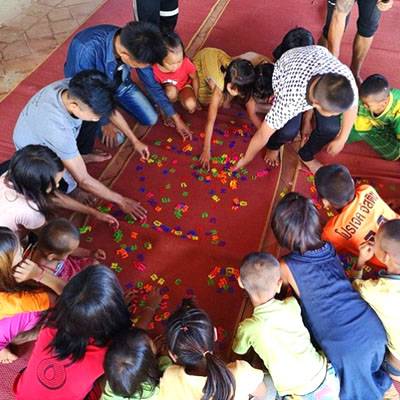 Ongoing restoration programs and quality aftercare programs for vulnerable and effected children.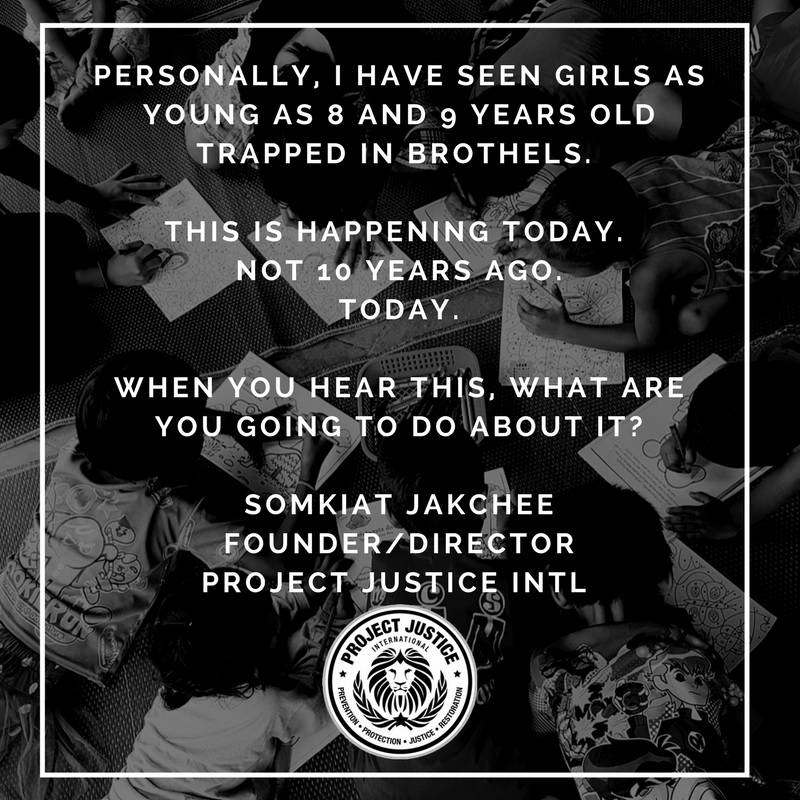 Thailand is a source, destination, and transit country for children subjected to forced labor and sex trafficking. Thai victims of trafficking are forced, coerced, or defrauded into labor or sex trafficking.
Children from Thailand, Burma, Laos, and Cambodia are victims of sex trafficking in brothels, massage parlors, bars, karaoke lounges, hotel rooms, and private residences.
Although most (53 percent) identified victims were younger than 18 years old, the government has limited specialized services for child trafficking victims. Some children picked up in police raids were separated from their parents and, if undocumented, forced to choose between spending years in a shelter or being deported by themselves.
Project Justice International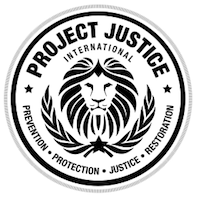 Project Justice International works alongside local and international authorities across south-east Asia to investigate and rescue innocent children who are trapped in this trade.  We work with law enforcement, anti-trafficking teams, NGOs, and other governmental agencies in the areas of investigation and rescue operations to protect from child-trafficking and to protect them from further abuse.
Project Justice's Core Actions
We focus on a holistic approach to combat child-trafficking by:
Running prevention programs.
Empowering children through educational scholarships.
Rescuing boys and girls trapped in this vicious crime, and
Restoring youths through quality after-care programs.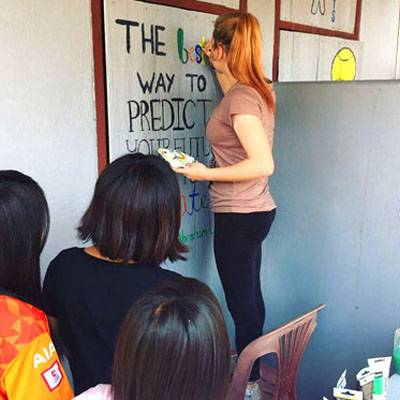 Project Justice works to prevent child trafficking.
We run Trafficking Prevention Programs in villages and schools where there is a high risk of trafficking and/or exploitation of young people.  Our Trafficking Prevention Programs are designed to raise awareness about the risks and signs of trafficking; to equip young people and parents with information and strategies so they can avoid themselves or their children becoming victims.
We identify trafficking 'hotspots' based on local knowledge of areas that have a history of trafficking or exploitation, and also areas where desperate poverty and/or drug addiction create vulnerability to exploitation by traffickers.
Our Trafficking Prevention Programs are vital: without them at-risk young people are in danger of exploitation.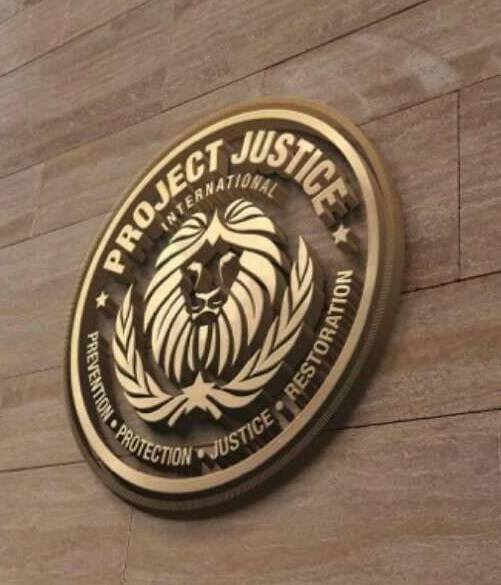 Justice for child victims is at the heart of our work.
We work to prosecute traffickers and sex offenders, to ensure they are held accountable for their crimes.
We provide survivors with legal counsel and offer representation for those victims who undertake criminal proceedings to prosecute traffickers and/or offenders.
We also offer repatriation assistance for survivors who need to be returned to their country of origin.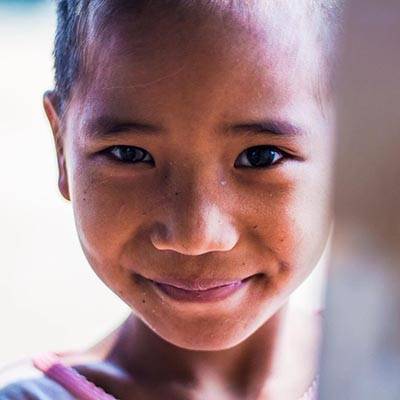 Project Justice works with trafficking survivors to see them holistically restored.
Our aim is always to empower the individual to be restored and independently reintegrated back into the community.
We partner with other organisations and governmental agencies to provide:
Safe housing – where children can live in safety
Counselling – the help needed to recover from trauma
Schooling and education – essential for a better future
Vocational training – the skills to gain safe employment
Small business microloans  – a hand up into an independent income
Restoration requires care, attention and time.  It is the rebuilding  of precious lives.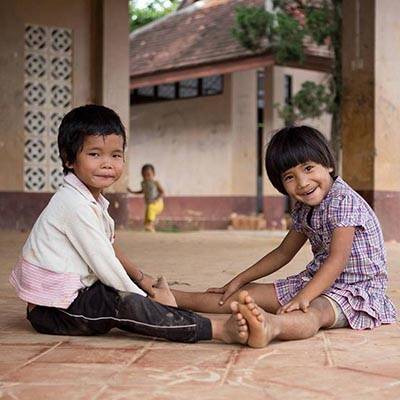 We work alongside local law enforcement, anti-trafficking teams, NGOs and other government agencies in areas of investigation and rescue of children and young people who are victims of human trafficking, forced labour, exploitation and child pornography.
What buying an escape room kit supports
By simply purchasing an Escape Room Kit, you are helping Project Justice to prevent child trafficking from occurring in the first place, providing justice for child victims, empowering individuals to be restored, and protecting the most vulnerable.
Lock Paper Scissors is committed to the ongoing support of Project Justice's mission, and will donate 20% of the profits of each purchase to their inspirational work.
Since February 2017 Project Justice has:
rescued 24 children from child-trafficking in South-East Asia;
arrested, convicted and sentenced 9 perpetrators to prison;
organised educational scholarships for 39 children in Thailand and 24 children in Laos;
set up access to clean, running water for 160 members of the Wiangsa Community;
provided over 200 days of tutoring for at-risk children and youths;
trained 26 youths in vocational skills in areas such as hospitality, painting and maintenance.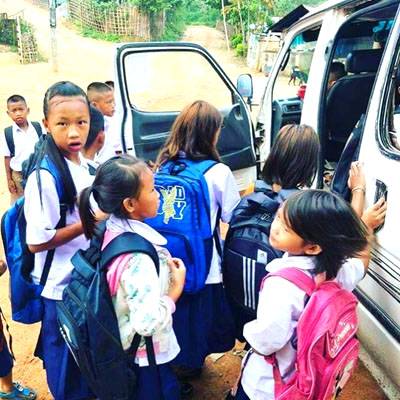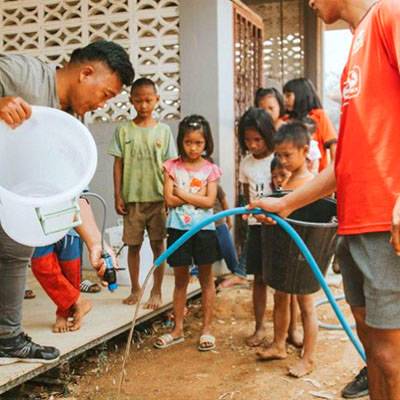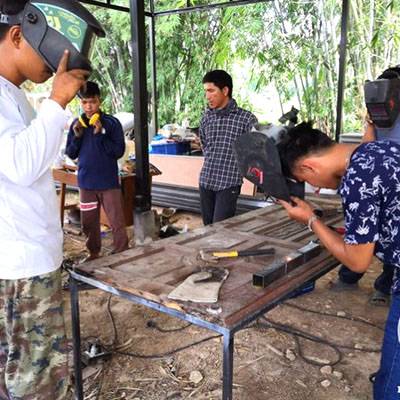 Empowerment through Education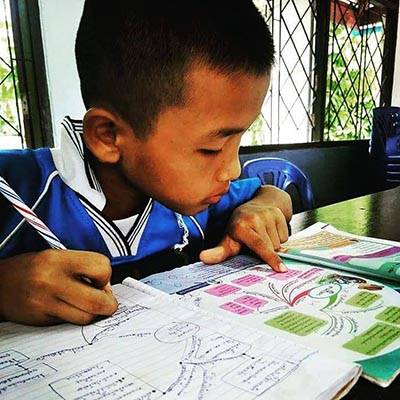 Project Justice believes that education is the most powerful prevention method, for a range of reasons.  If children are educated, they are far more likely to progress onto the next stage of their life journey, to dream big for their future, and to have the knowledge and skills required to make their dream a reality.
We empower children through educational scholarships and provide the support that children and youth need to ensure they have the means to dream big for their future.
Our team work daily with each child in our program to make sure they have the support needed to truly thrive including uniforms, shoes, backpacks and stationery.
To further support the children's education, Project Justice built and established a Tutoring Centre that operates every weekday in Wiangsa Village, providing educational support to children from Wiangsa Village.
Empowerment through Projects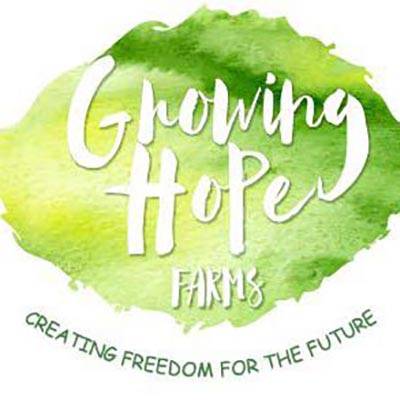 Growing Hope Farms - Laos
In Laos we have initiated our Growing Hope project which produces crops and sells back to the local community as a micro-enterprise and provides part-time work for the teenagers in our program.
12 of the girls in this project have been rescued out of the sex-trafficking trade.
10 of the boys in this project all come from at-risk situations, such as being orphaned to coming from low socio-economic areas with no access to schooling.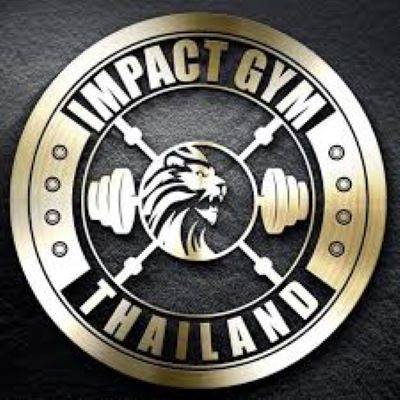 Impact Gym - Thailand
Project Justice's Impact Gym in Chiang Rai is a commercial fitness centre project focused on funding and supporting community development in Northern Thailand. Impact Gym CR offers memberships, personal training, supplement and gym equipment purchase.
Profit generated at Impact Gym CR is utilised to fund various community development programs and initiatives, including supporting Anti-Trafficking organisations, children's homes and safe houses, community development work, educational scholarships, and skill development for the community.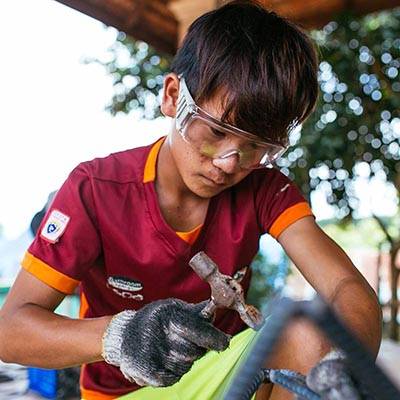 Life Skills Centre - Thailand
Life Skills Training Program is focused on up-skilling at-risk youths from low socio-economic areas of Northern Thailand.  This increases their employability, their ability to generate income to support themselves and their family.  The students in this program participate in on-site vocational training through variety of jobs requested by the local community as well as facilitate a furniture manufacturing micro-enterprise.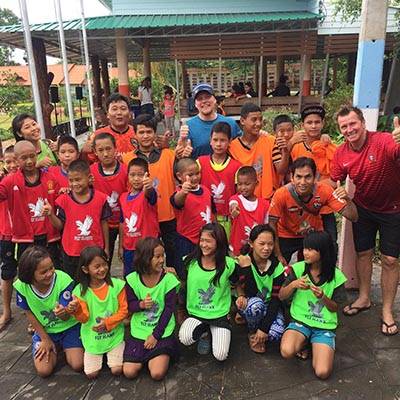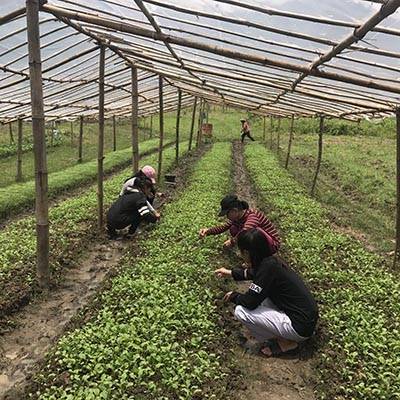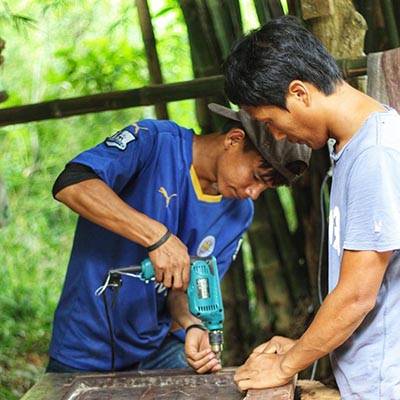 Initially, Project Justice was launched out of a mission to rescue girls who were subjected to the child-trafficking syndicates in South-East Asia.
However, as our mission to empower children has evolved, the beneficiaries of the projects have evolved.
Short term goals
Continue to run our Trafficking Prevention Program in Wiangsa Village
Continue to implement our Tutoring Centre every weekday in Wiangsa Village
Continue to operate our Life Skills Training Centre in Thailand.
Continue to operate our Growing Hope Restoration Centre in Laos.
Expand our Child-Protection network across South-East Asia, by enlisting leaders of at-risk communities who will report any suspicious situations to our Project Justice team.
Continue our current investigation operations, and ensure perpetrators are prosecuted.
Long term goals
Expand our Trafficking Prevention Program into further at-risk communities across Southeast Asia.
Expand our Life Skills Vocational Program by providing training for more young men in our community
Expand our current relationships with local and international authorities to assist on further operations that combat child-trafficking.
Grow our Child-Protection Network to 50 key leaders across South-East Asia.
Grow our Educational Scholarship program at Project Justice, offering educational scholarships to 200 children.
Provide University level educational scholarships and support to rescued youths in our programs.
Raise awareness of child-trafficking issues at a local and international level.
Your support can help continue Project Justice's vital work.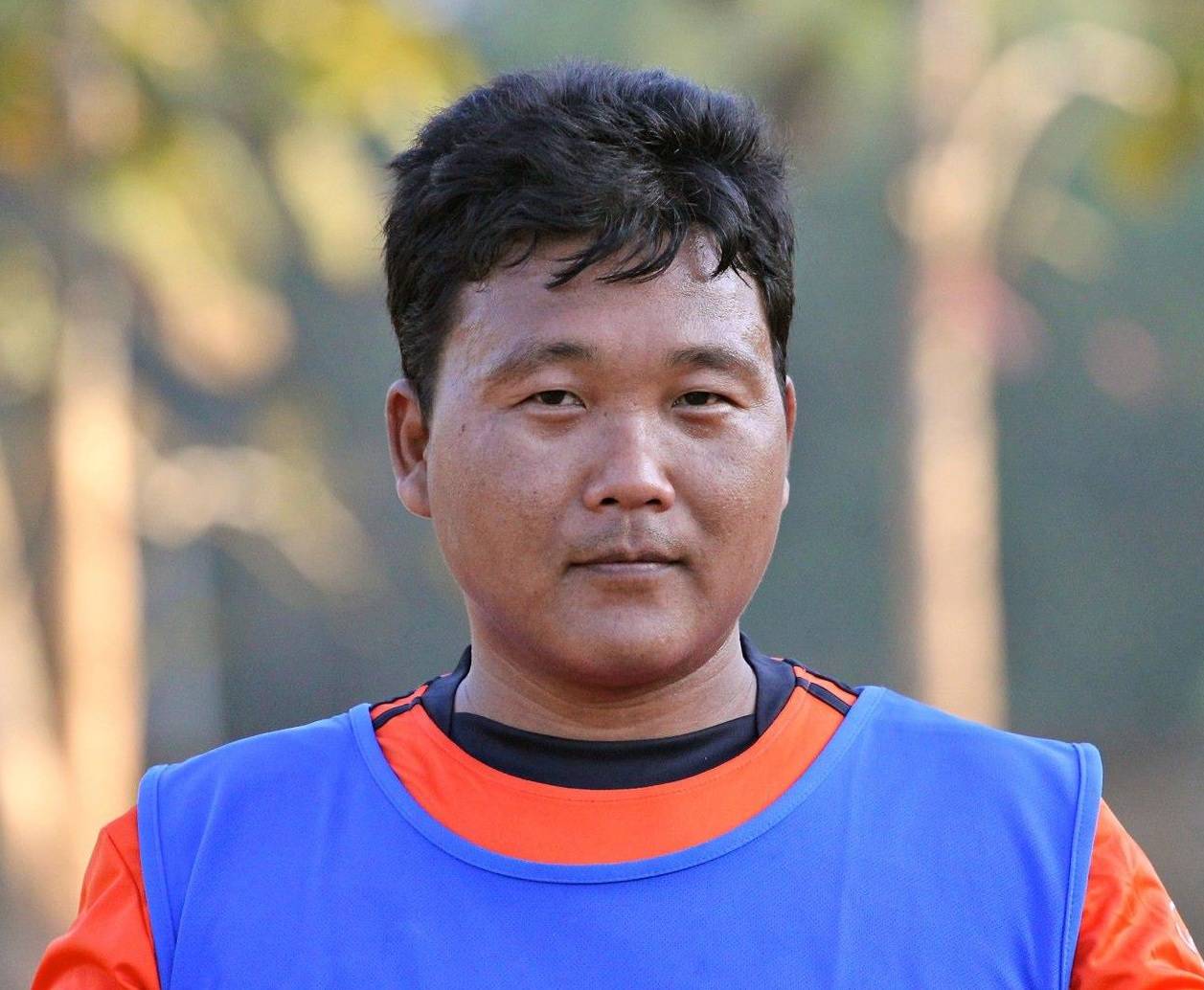 Somkiat Jakchee
Founder and director of Project Justice.
Somkiat has an in-depth understanding of all aspects of sex trafficking in Thailand and Laos, with over 15 years of experience working in the Anti-Human Trafficking field.
Somkiat's experience includes:
13 years as the Thailand Manager of Destiny Rescue Foundation, which included managing a team of 100+ full time staff and volunteers.
Oversight Manager for Destiny Rescue Laos projects for 4 years.
On-the-ground rescue operations in red light areas, bars and brothels.
Court preparations for victims of exploitation, abuse and trafficking.
Undercover work to help build trafficking cases for victims.
Leadership in local church and youth ministry.
Multiple Board Membership: President For Lahu Shehleh Ministries Foundation; Vice-President for Freedom Foundation; Vice-President for Medialight Foundation; Member of Bethany Children's Home Foundation.
Language interpretation experience in English, Thai, Lahu tribe.
Experience with legal entity registration (Foundations register, Nonprofits organisation register and Anti-human trafficking organisation register).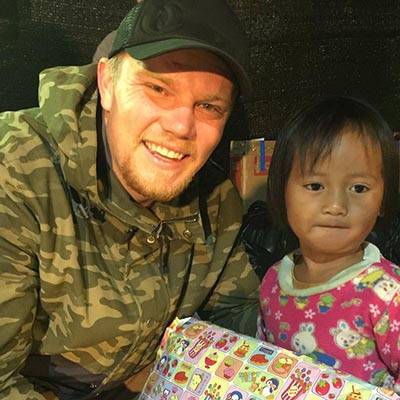 Rikky Murphy
International Director/Chief Operating Officer
After obtaining a Bachelor of Learning Management, Rikky taught in a number of schools in Australia before moving to Thailand to launch a range of community development projects.
In February 2017 Rikky joined the Project Justice team, and has been an integral part of Project Justice's impact across south-east Asia.
Project Justice International is a registered Non Government Organisation (NGO) in Thailand which is governed by  six board of Directors. Somkiat is the Chairman of the Project Justice board, and Rikky is also a member of the board of Directors. The remaining 4 directors are members of the Chiang Rai Community.
Project Justice has a team of 7 staff who are dedicated to empowering the lives of the children,youth and families in our sphere of influence  Each of these staff members are involved in the daily workings of Project Justice over range of projects, from Prevention Initiatives to Vocational Training and Rescues.
Project Justice also partners with an organisation called Global Development Group Australia. Project Justice reports directly to Global Development Group on a range of our project's initiatives, outcomes and auditing requirements. Global Development Group provides an avenue for individuals and organisations to make a tax-deductible donation to Project Justice, and we submit both a narrative report and a financial report every 6 months to GDG on all tax-deductible funds donated.
Global Development Group conducted their monitoring visit in February 2019 and  expressed how our Project Justice initiatives focus on grassroots issues, working with real at-risk children and families and they were very pleased with the visible progress in our programs.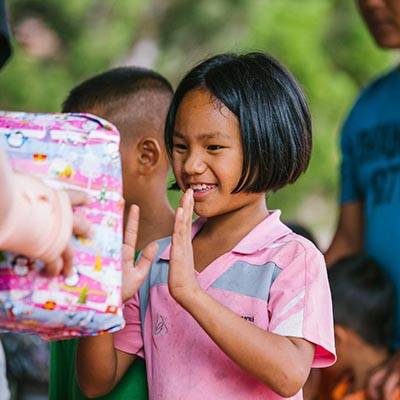 The founder of Lock Paper Scissors personally visited the areas that Project Justice assists, and was able to see first-hand just how important this organisation is to the community.
What are you waiting for?
Grab an escape room kit to help disadvantaged kids escape unfortunate situations.
Grab an escape room kit to help kids escape poverty. Today: