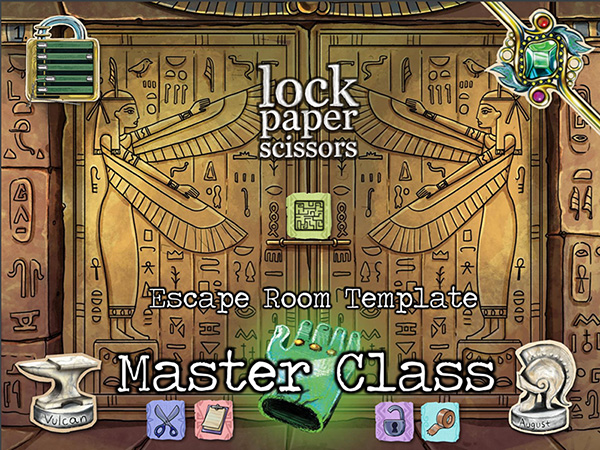 The creative activity template pack you can enjoy with your kids!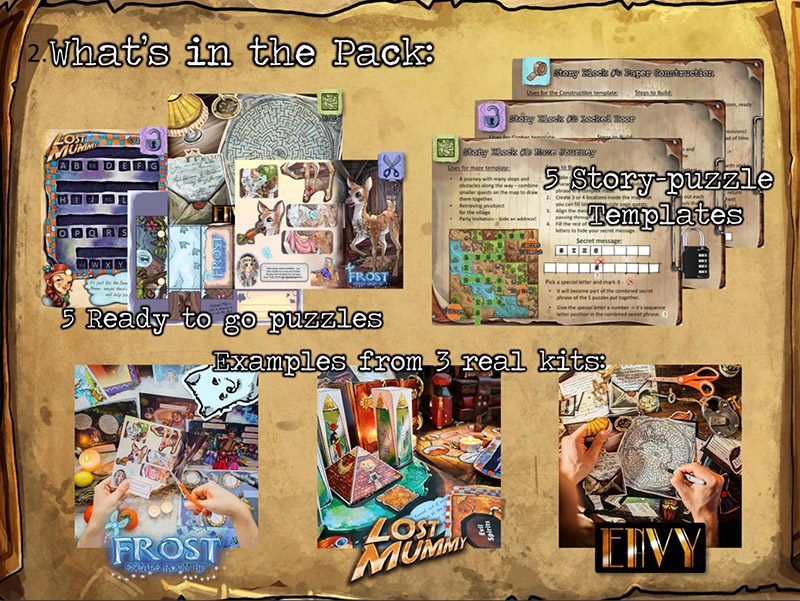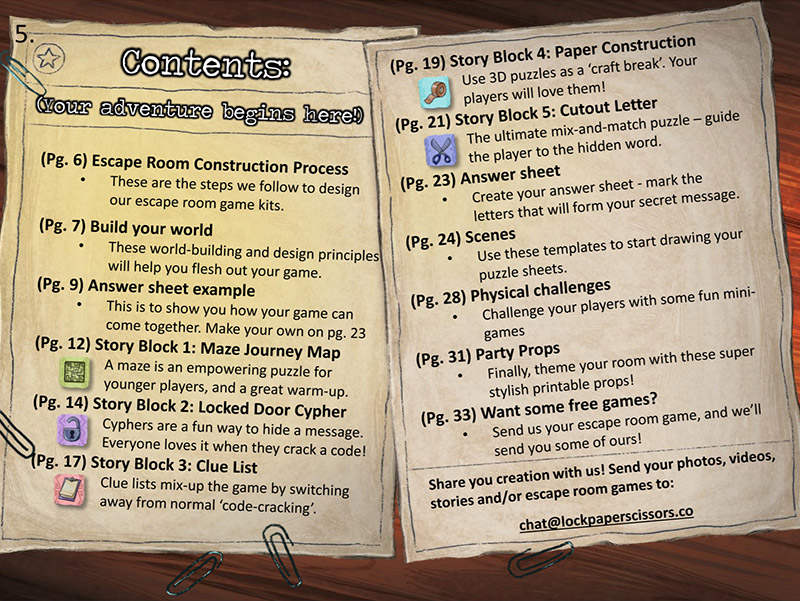 Fully engage your kids with this captivating escape room design challenge. These quick-start templates make crafting an escape game together simple and fun. Perfect for classroom adventures and family-time shenanigans!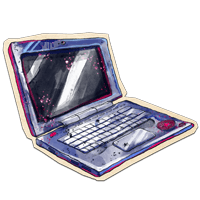 1: Download the pack for 10-13 year-olds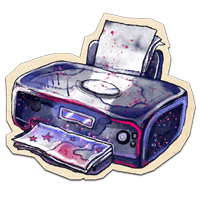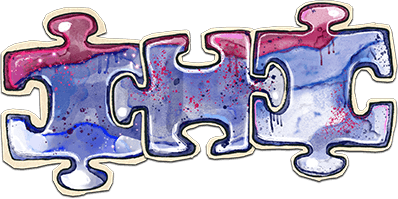 3: Create a masterpiece together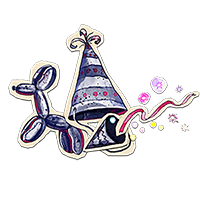 4: Days of fun in your back pocket!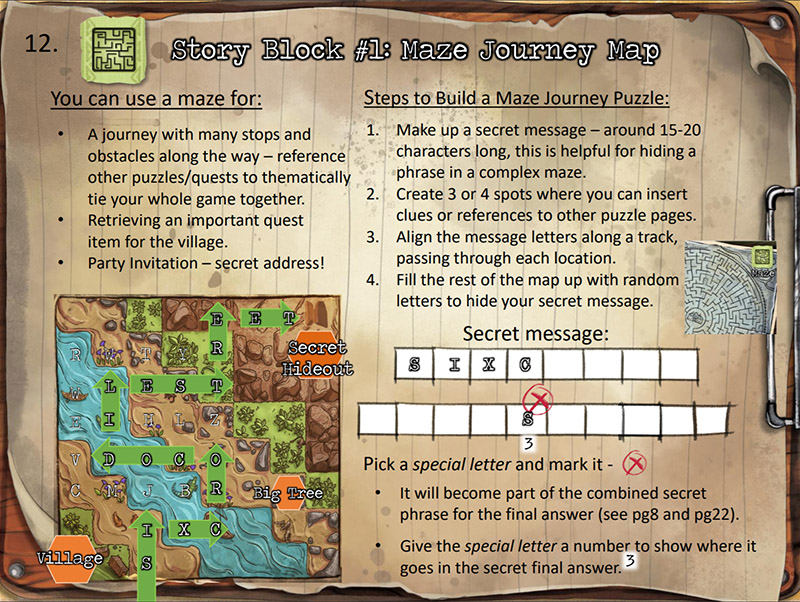 Grab Your Designing Pen! Here's How It Works: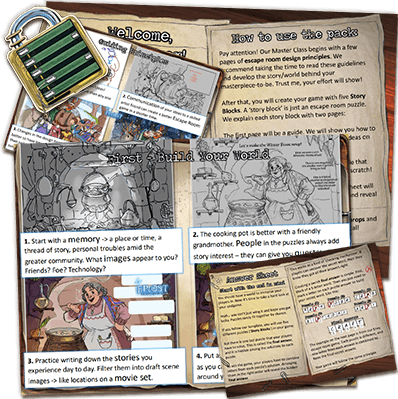 Learn all of our enchanting escape room design secrets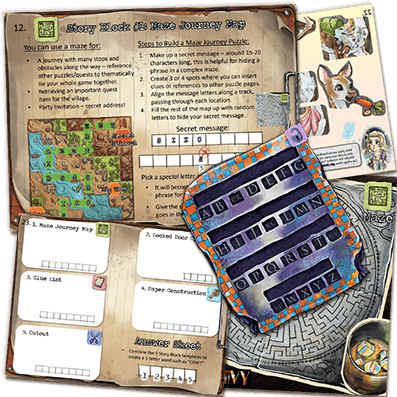 Practice on ready-to-play puzzles and templates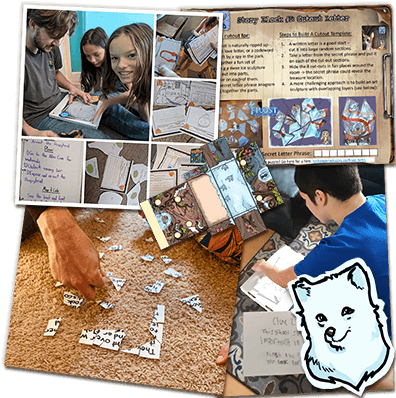 Laugh together as you craft a magical escape room game!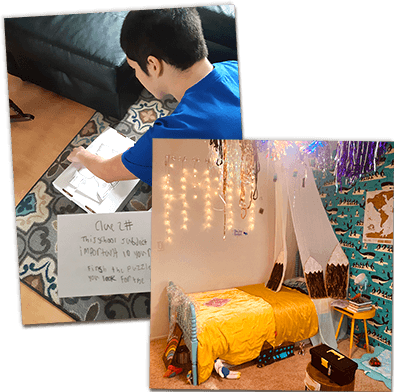 Then, you win free games! Just send us a video of your masterpiece in action.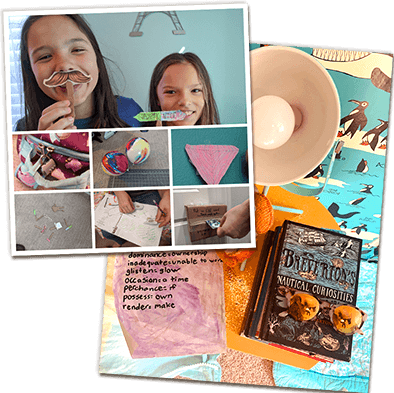 Unleash Your Kids Creativity!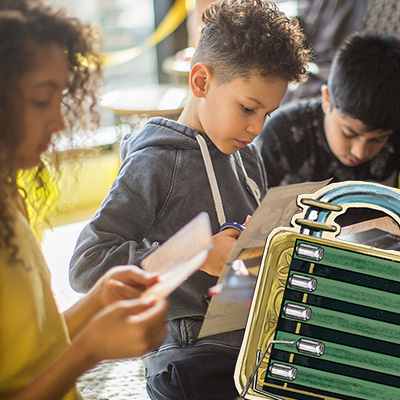 Creative fun for summer break!
Nothing engages kids like creative play (just look at Minecraft!).
That makes crafting an escape room game the ultimate kids activity (don't worry, adults can love it too!). Escape room design combines logical puzzle creation with artistic themes to kickstart critical thinking and ignite creativity.
It's basically learning... but fun!
This Escape Room Master Class is designed as an ongoing project that will keep your kids entertained for days. (So it's a total vacation win!)
We've included all the step-by-step instructions, printable templates and escape room party props you'll need to craft a truly epic escape room experience.
Get ready for an excited few days!
What You Get Inside The Master Class Activity Pack: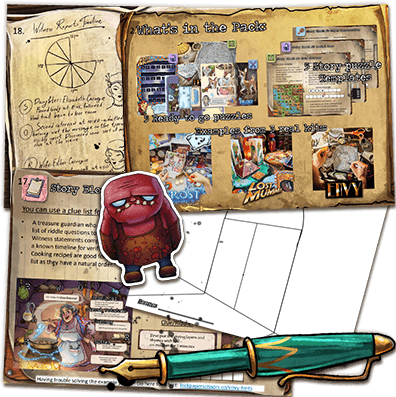 A complete creative group activity
All the templates and instructions you need are here. Prepare for hours, days, and weeks of creative fun!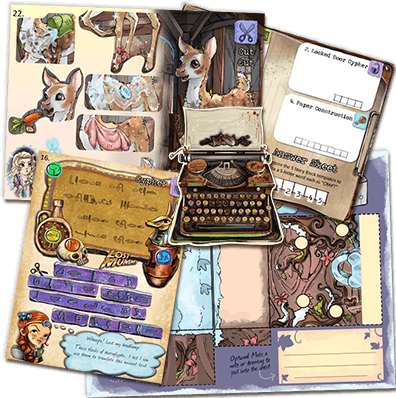 Ready-to-play puzzle templates
Includes real puzzles from our best-selling games - all ready for you to play and edit for your own design.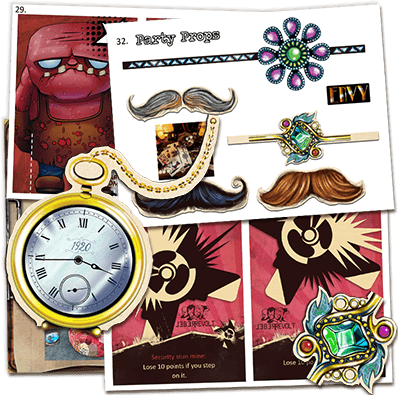 Printable props and fun extras
From moustaches to zombie hordes, everything you need to level up your escape room game is right here!
You'll Also Get These Free Perks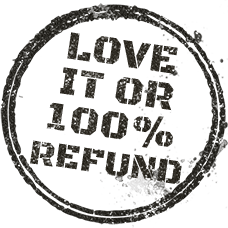 Risk Free Refund Guarantee
If you don't love it, you don't pay for it. That's a full refund. No questions asked!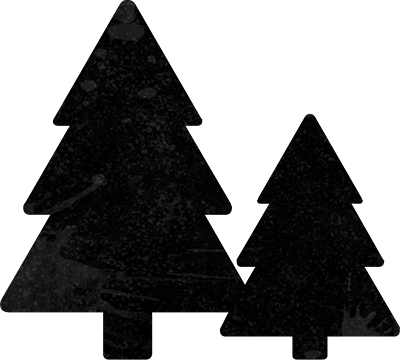 Since you just print what you need, there's no wasted packaging or postage. Go you!
You, Or Your Kids, Can Even Edit The Activity Pack!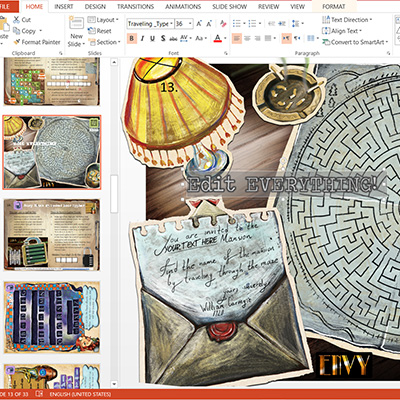 We're handing you total control.
That's right. The entire pack is 100% editable. You can easily tailor the design experience to fit your own group perfectly!
Just jump onto the simple PowerPoint Experience Editor and 'click and drag' to customize anything you like.
You can even use the art assets to create your escape room adventure digitally.
Need an example? Check out how easy it is to modify our game kits.
And, You're Paying It Forward: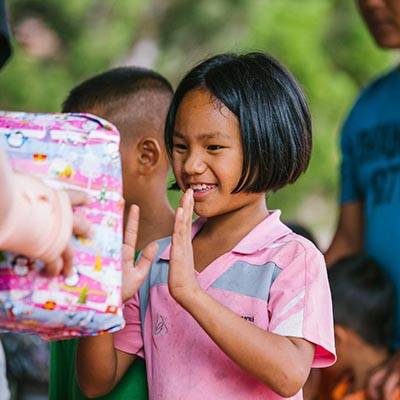 Tragically, not all kids get to design cool games. So 20% of the profit from your purchase will be donated to help kids and communities escape poverty. That's a win!
This is an amazing conversation starter for your kids and classrooms around their global impact.
Perfect For Families And Classrooms: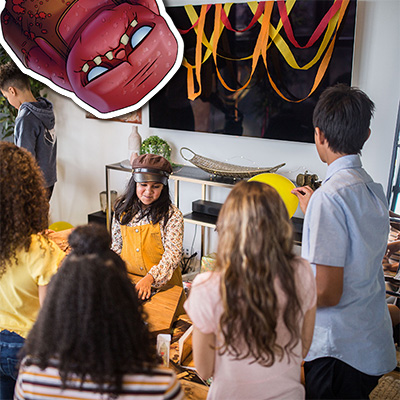 Got a family vacation coming up? How are you planning on surviving summer break?
The Escape Room Master Class is guaranteed to keep your kids healthily engaged without the use of tech.
But hey, why not design an escape room game as a family?! Taking on this group project forms the perfect backdrop for ongoing conversation, quality family time, and developing important creative skills.
Need to keep a classroom in check? The Escape Room Master Class is a great ongoing assignment. In fact... it'll likely be your students' favorite project!
The design process develops both logical thinking and creative expression in your students. Plus, assign it as a group project and your kids will also learn to work as a team.
No matter how you use the activity pack, you win!
Plus, You Can Win Free Games!
You've got two prizes up for grabs:
*only those who have bought the Escape Room Master Class pack can enter.
1. Send us a video of your escape room masterpiece, and we'll give you a free game of your choice!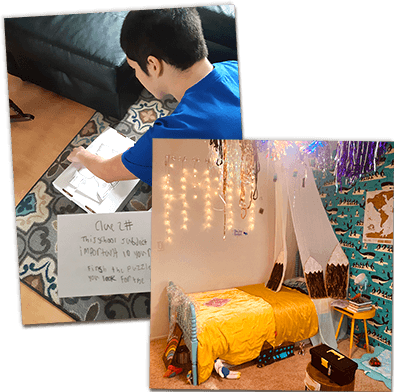 Shoot a video (at least 1 minute or longer) of your game in action.
Give us the grand tour! What's the theme? What puzzles did you use? Did you make any special customizations? What's the secret answer?
Send us your video by email (the address is inside the Master Class pack), or our 'contact us' form. We'll send you back any escape room game you choose!
2. Send us a 1-min video of your escape room, AND send us a copy of your game. You could win 4 free escape room games!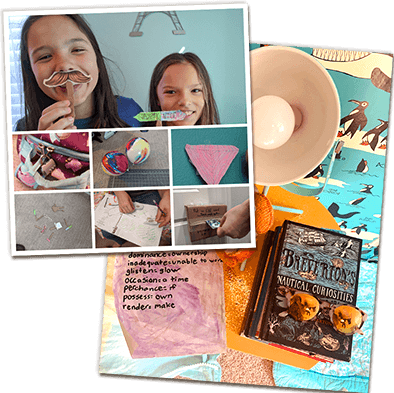 Are you proud of your grand creation? You can win ultimate glory (and 4 free games) by entering our Escape Room Hall of Fame! Here's how you can enter:
Send us a video tour of your escape room in action - at least 1 minute long.
Send us clear photos/scans of all of your game components.
Our escape goblins will play your game a couple of times.
If it's found to be worthy, then you'll earn a spot in our Hall of Fame. You'll receive an honorary wizards' title AND a copy of our Big Box of escape room games!
Send your game by email (the address is inside the Master Class pack), or our 'contact us' form.
Ready To Kickstart Creativity In Your House?
Your kids will never forget this one! Just download, print, and let the adventure begin!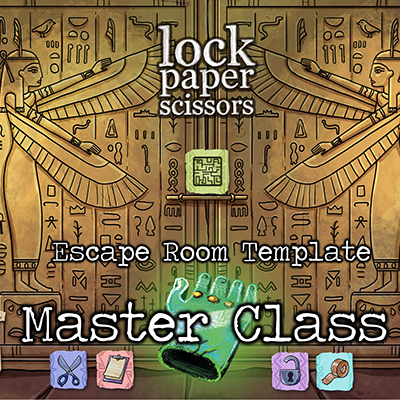 Or... Save Cash By Getting A Bundle!
We've thrown our best escape room games into themed boxes bursting with fun. This means you're about to have entertainment sorted for every upcoming anything.
Click the escape box below that suits you best and get ready to become the fun champ!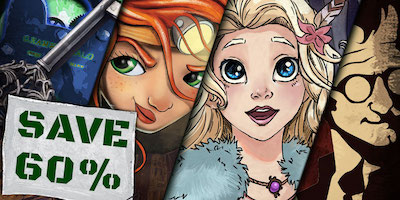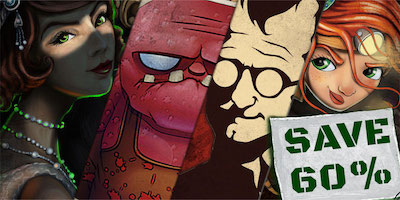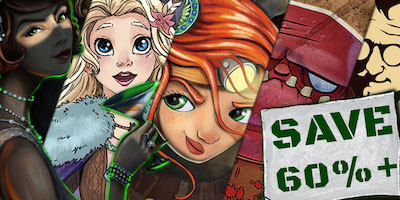 Kids Box
4x Escape Room Kits
Lost Mummy
Rebel Revolt
Escape Quest
Frost
Bonus: Treasure Map pack
Big Box
4x escape room kits
Envy
Escape Room Z
Lost Mummy
Rebel Revolt
Bonus: Skulls Card Game
VIP Party Box
6x escape room kits
Envy
Lost Mummy
Escape Room Z
Rebel Revolt
Escape Quest
Frost
All 5 Kids Educational Games
Bonus: Treasure Map pack
Bonus: Skulls Card Game
Bonus: Halloween Pack
Bonus: Thanksgiving Pack
Bonus: Christmas Pack
VIP early access to games
Lifetime FREE copies of all future games. Boom!