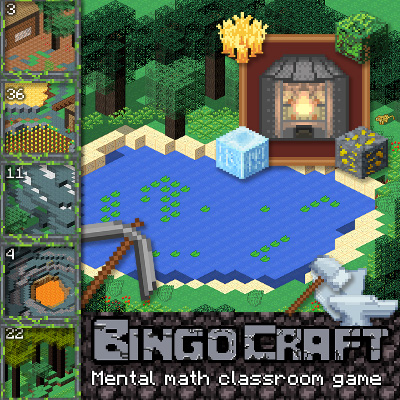 Hook your students on mental math with this exciting printable activity.
Craft your most engaging lesson yet with this rapid-fire classroom contest. Math practice has never been so much fun!
The best part - no lesson prep. Download the game. Print. Play. That's it!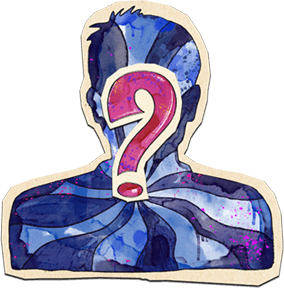 Designed for 6th-9th grade students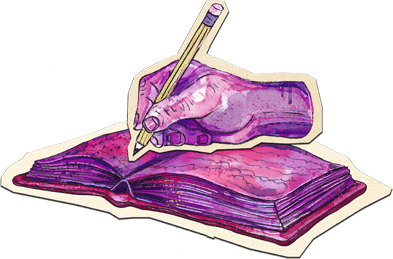 Mental math (x/÷/+/-, time, currency, etc.)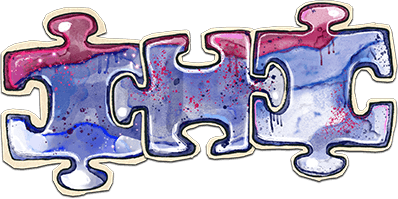 Customizable for any grade level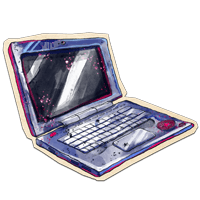 Instant download, print & play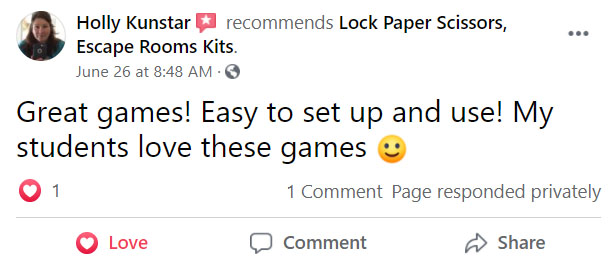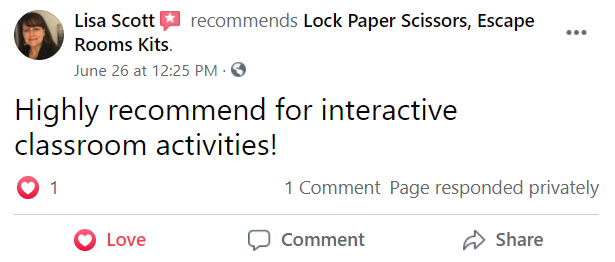 Here's How Your Edge-Of-The-Seat Math Contest Will Work: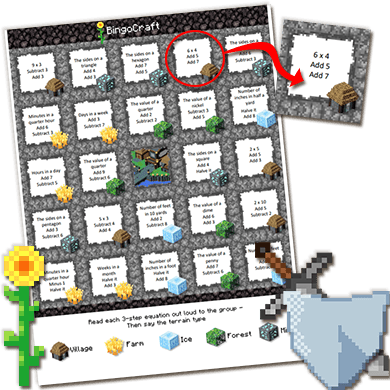 Read Out The Problem And "Terrain Tile" To Your Eager Students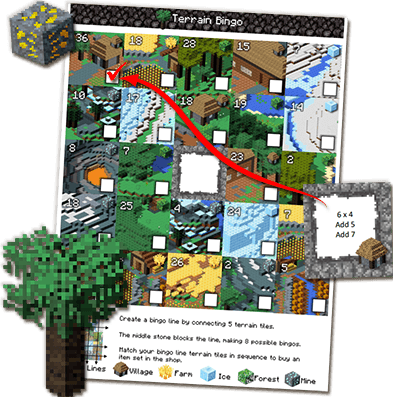 Students Quickly Solve The Problem and Race to Locate The Tile On Their Sheet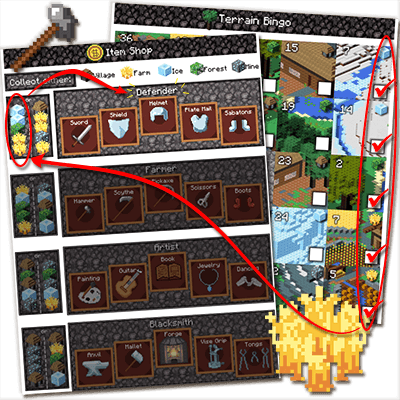 First To Bingo Wins An Epic Title, A Unique Armor Set, And Endless Glory!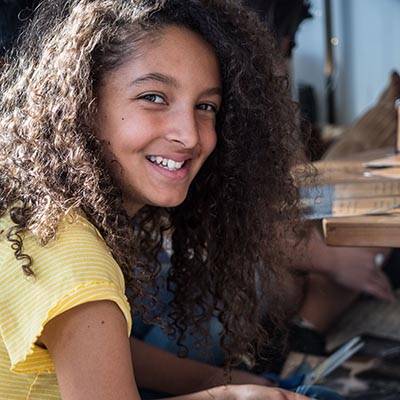 BingoCraft is a 100% classroom-ready, fully curriculum-aligned, printable game. Download. Print. Play.
Just hand out a sheet to each student in the class. Alternatively, run it as a gripping team challenge by grouping up your students. This way, they'll practice teamwork and leadership skills as well!
Students love the minecraft themed sheets, boosting their intrinsic motivation to learn.
Your kids will race to solve the problems that you read to them (x/÷/+/-, measurement, time, and currency). Each equation contains three parts plus a "terrain type." This means that kids also need to exercise their ability to listen and retain information under pressure.
The first student or team to BINGO wins a prize! This competition adds fuel to your students' motivation and takes math practice from slow torture to the best part of the week!
Chase The Worksheet Blues Away With a Thrilling Classroom Game!
Mental math practice? Kids would rather have 30 minutes of nails on the chalkboard.
Lucky for you, through extensive research and overdoses of caffeine, our game wizards have a solution.
BingoCraft will immediately engage your whole classroom. Kids love the Minecraft theme so much, they'll barely notice it's a math lesson!
This activity pack immerses your class in an edge-of-your-seat, rapid-fire mental math speed contest. By placing a premium on speed and accuracy, kids push themselves to improve their own mental arithmetic skills.
The pack is also totally editable. You control the duration, difficulty, and content of your game, every time.
Your kids will beg to play BingoCraft again and again. With this level of investment and motivation, they'll be math geniuses in no time!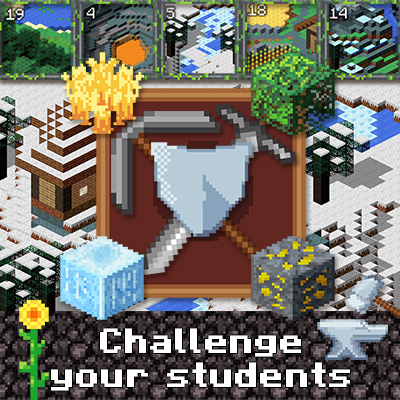 Here's What You Get In Your Math Activity Pack: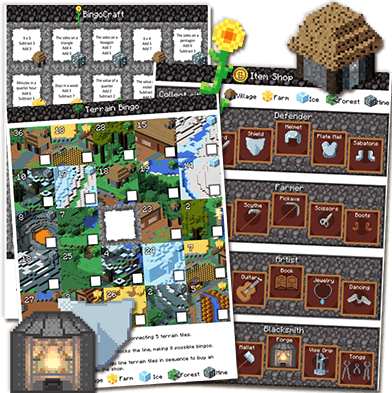 Ready-To-Go Printable Math Activity
All you need to do is download and print.
No extra lesson prep. Take a little break!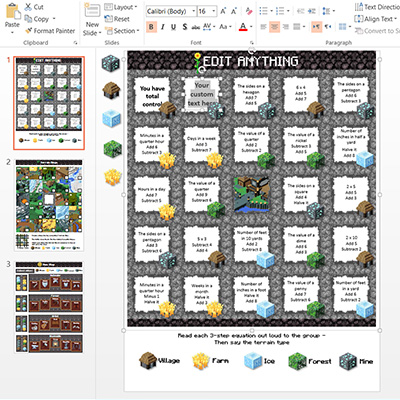 Total Control Over Your Lesson
Our simple editor lets you customize every sheet. Tailor the game to your kids, or edit them for repeat lessons.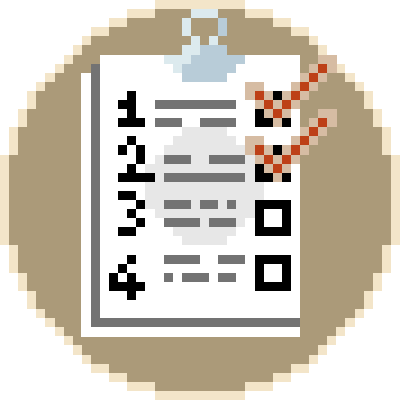 Easy, Step-By-Step Setup Guide
Get started instantly.
We walk you through each step. No stress. No hiccups. No wasted time.
You'll Make Lesson Prep A Thing Of The Past: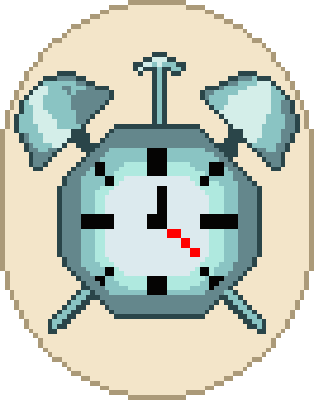 Save Time. Just Print And Go!
We know you're busy.
We kept prep time under thirty minutes, from the first click to last (and we bet you can finish much faster).
Download. Print. Play.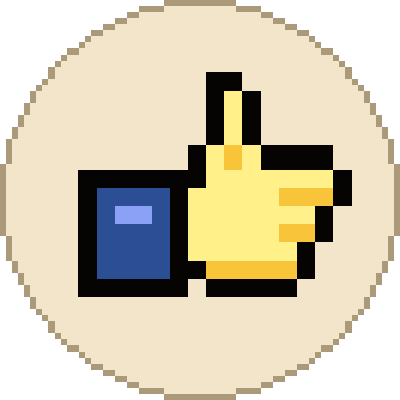 We Support You Every Step Of The Way
No more stress, guaranteed.
Have questions? We have answers. Message our friendly problem-solving wizards via email or Facebook Messenger.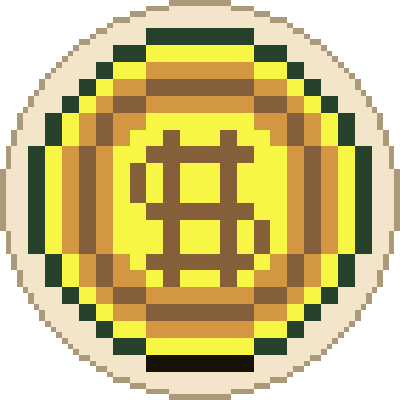 Save Cash - Pay Once. Play Forever
It's yours to keep.
For one low price, (including stellar customer support) you have a fun, customizable, and enriching game to use year after year.
You Also Get These Epic Extras: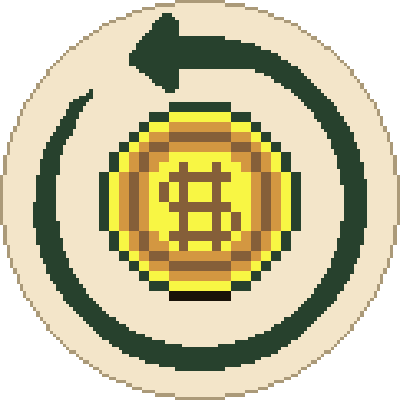 Try the game. If it doesn't work, we refund your money. If you don't like it, don't pay! No questions asked.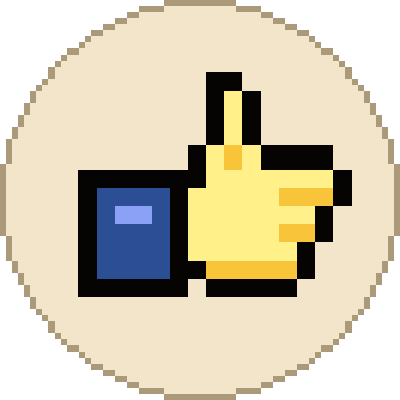 We're here to help. Always.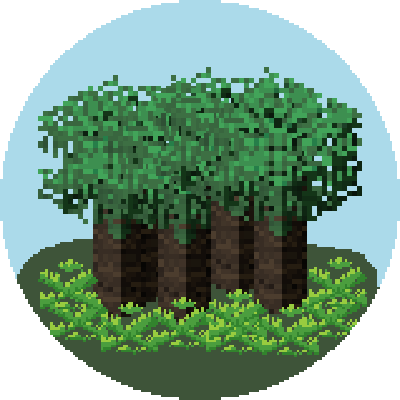 No packaging. No delivery. Print only what you need. A student-enriching and earth-friendly solution!
Plus, You're Helping Kids Worldwide Escape Poverty: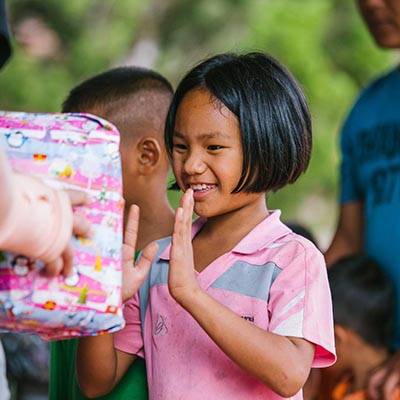 We donate 20% of your purchase to help kids in rural Thailand beat poverty and escape human trafficking.
Start a discussion with your class about helping those in need and leaving a legacy of caring and support.
Check out the full story here.
Supercharge Your Next Math Lesson. Download BingoCraft For Just $9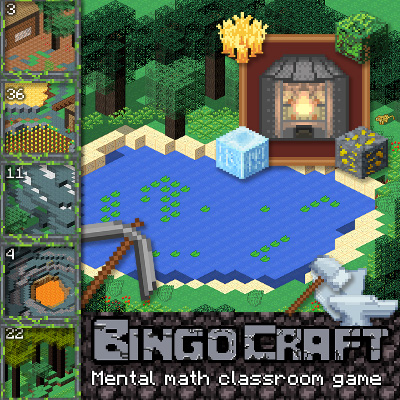 Save 50% By Purchasing Our Bundle of 4 Math Activity Kits
When you see how great the first works, you will want them all! Our 4-Pack of Math Games includes: