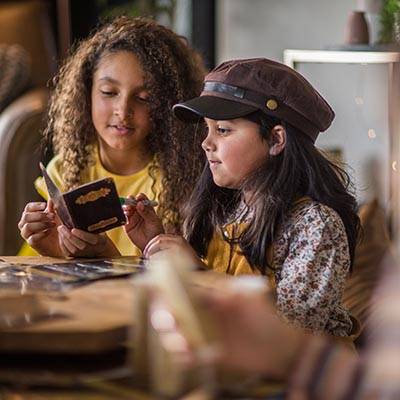 Make Your Next Lesson Instantly Engaging!
These worksheet games captivate your kids with challenging puzzles, engaging storylines, and stunning visuals. They won't even realise they're learning!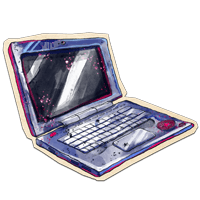 1: Find Your Favorite Kit
Explore creative educational packs that are ready-to-use and curriculum aligned.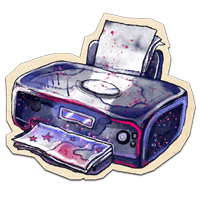 Make all the copies that you want. Download once - use forever!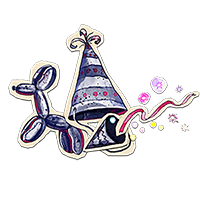 Instantly transform your classroom into an interactive learning experience.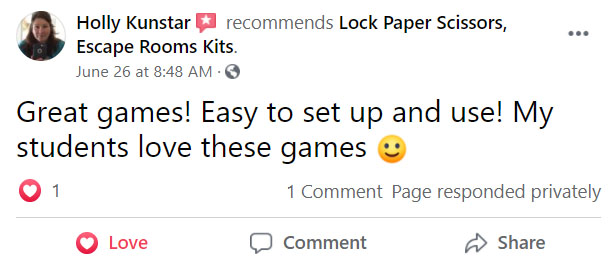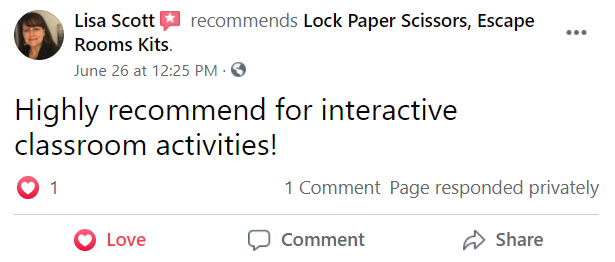 Gamify Learning In 3 Easy Steps:
Are you sick of fighting for your kids' attention?
Good news - this is like the Holy Grail of classroom fun!
These printable activities transform your lesson into an interactive learning adventure! Each game integrates intriguing puzzles and creative challenges that keep kids engaged until the very end.
And because we know that you're juggling a lot right now, we've made sure that each activity is classroom-ready in under 30 minutes.
We've eliminated lesson-prep to make your life easy. Simply:
Download your favorite activity pack.
Print a sheet for each student (or, print one for each group, if you're running a team challenge).
Hand out the activity sheets, sit back, and claim your throne as 'coolest teacher ever!'
Plus, each activity pack is 100% customizable. Our easy-to-use worksheet editor gives you complete control over the difficulty, content and duration of your lesson.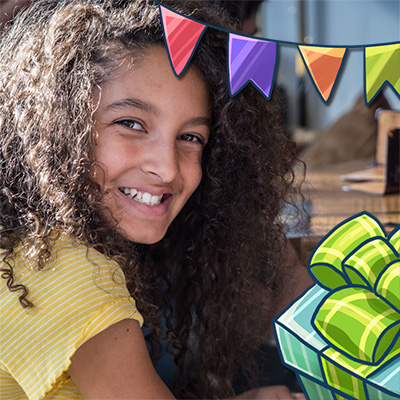 Don't worry, these aren't just for classrooms! Each game sheet is also perfect for homeschool activities
Your Kids Will Learn Through Play! In Each Activity They Will: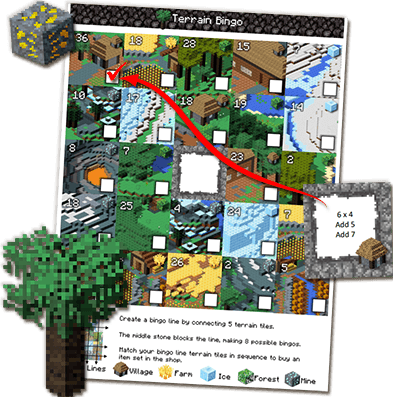 Practice Their Math Skills. Solving Equations Progresses The Game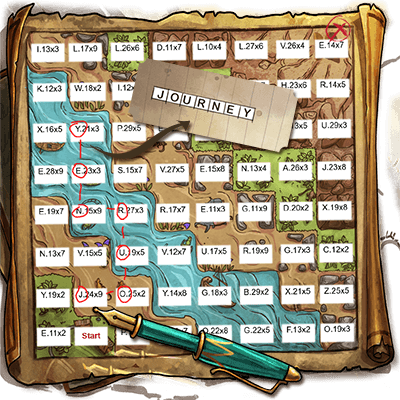 Exercise Critical Thinking And Problem-Solving Skills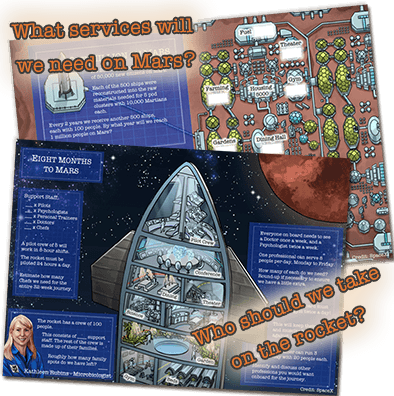 Work Together, To Find Solutions To Open-Ended Problems
Choose A Kit Your Kids Will LOVE:
Multiplication And Division | 6th - 7th Grade
Send your middle school student on a hunt for Ancient Egyptian treasure while honing their multiplication and division skills!
Students must decipher secret codes to find the ancient treasure. Solve equations across all five sheets, and the treasure is yours.
This will be the most memorable math lesson you've ever run! It also makes for a perfect addition to your ancient history curriculum.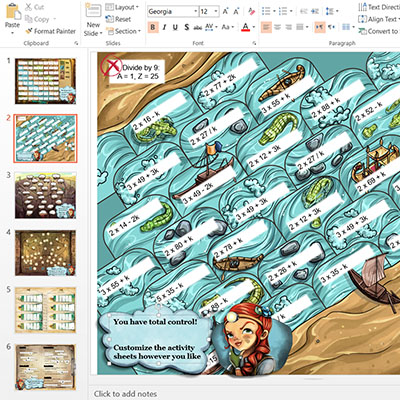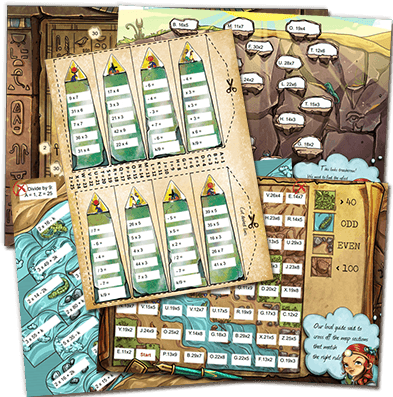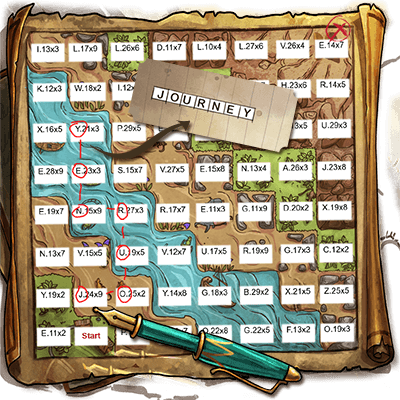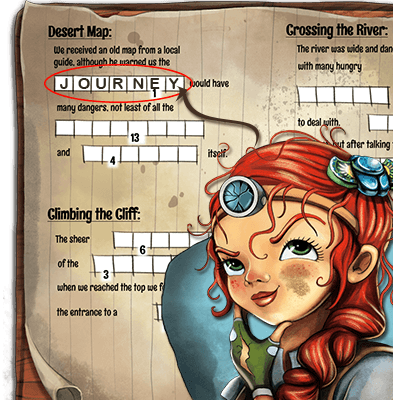 Mental Math (X/÷/+/-, Time, Currency, Etc.) | 6th - 9th Grade
Transform mental math practice into a thrilling game that your kids will ask for again and again!
BingoCraft is a rapid-fire math contest that engages students from start to finish. Kids race against each other (individually, or in teams) to solve equations, craft armor, and win ultimate glory.
Finally, your kids will be looking forward to math time!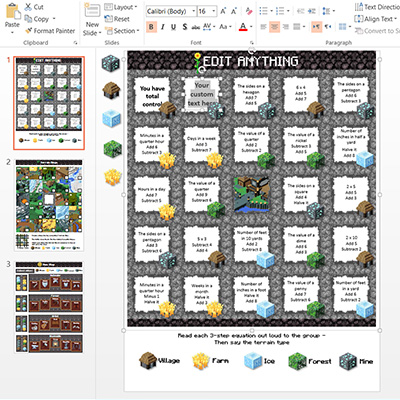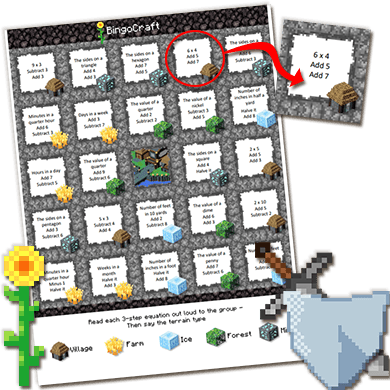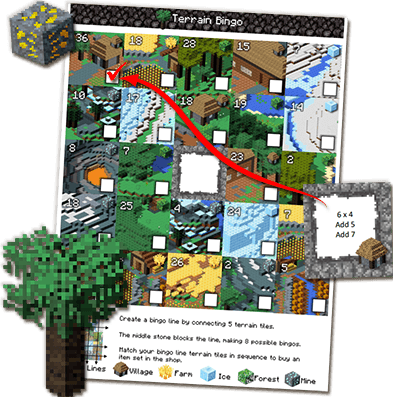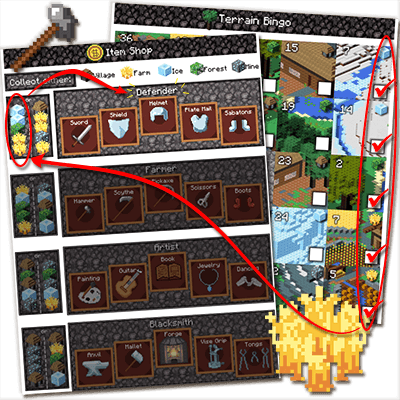 Math (X & ÷) & Physics Challenges | 7th - 9th Grade
Watch your kids take off as they strap into the pilot's seat of the SpaceX mission to Mars.
In this immersive math activity, students will tackle the real-world math, physics, and logistical problems faced by SpaceX. It links 'boring' math skills with exciting applications.
There's no better way to get kids excited about STEM learning, and the very real future of space travel!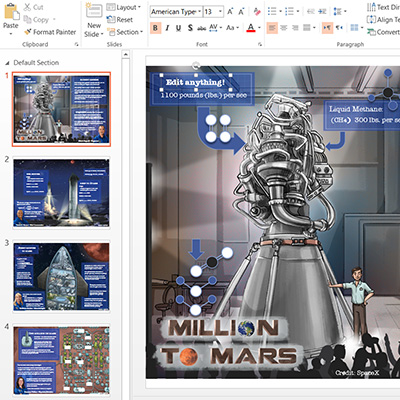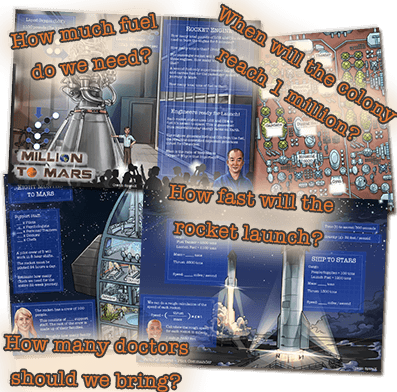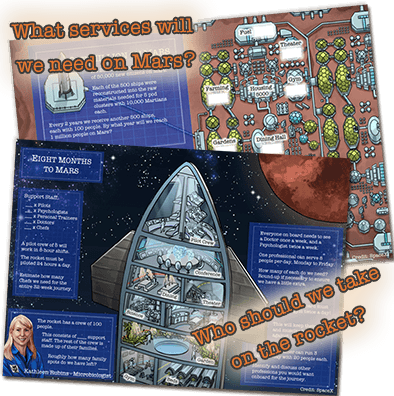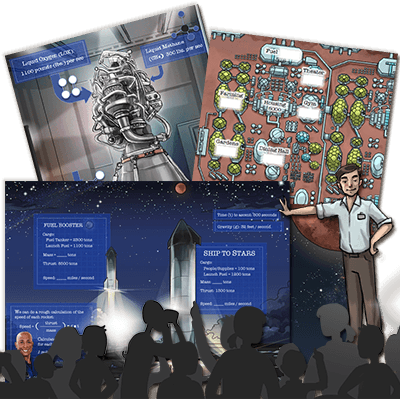 Budgeting, Multiplication & Division | 6th - 7th Grade
Teach budgeting the fun way by showing your kids how these important skills link to fun, real-life decisions!
Students will plan their dream party under realistic limitations. This develops mathematical, creative, and critical thinking skills all at once!
For kids who love to dream, this is bound to be the best classroom or homeschool assignment yet.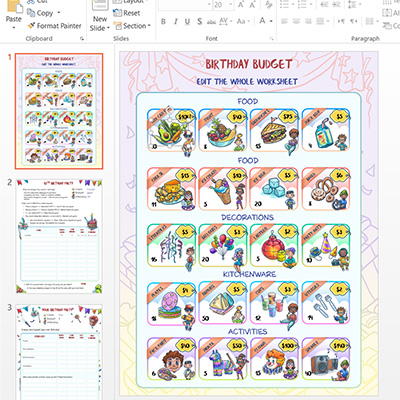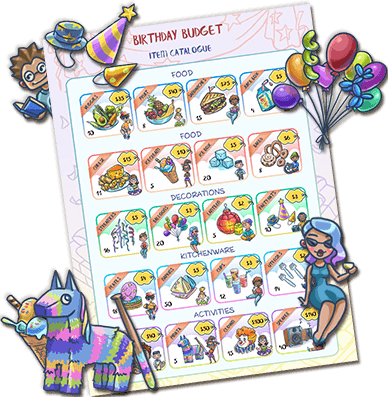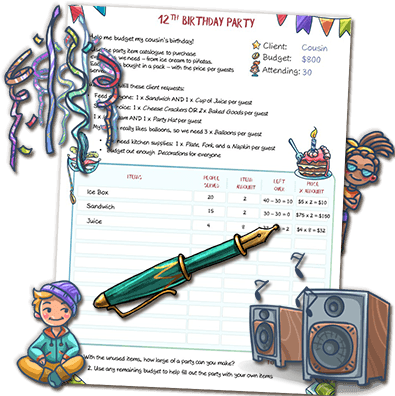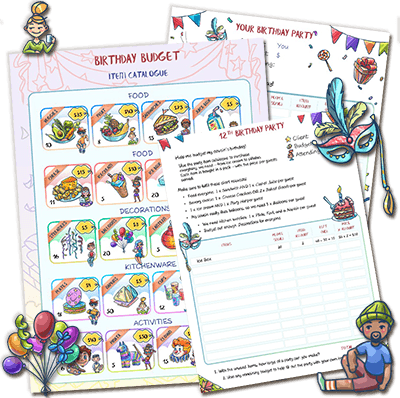 Ancient Egypt History Activity
History, main idea, and problem-solving | 7th - 9th Grade
Follow in the steps of Howard Carter for an immersive history lesson that kids will get behind.
This activity teaches kids fascinating Ancient Egyptian history, while honing spatial reasoning and reading comprehension skills.
It's a worksheet activity that engages your students thinking skills, not just their memories! Plus, this pack pairs perfectly with the Lost Mummy Escape Room Kit for an unforgettable history module.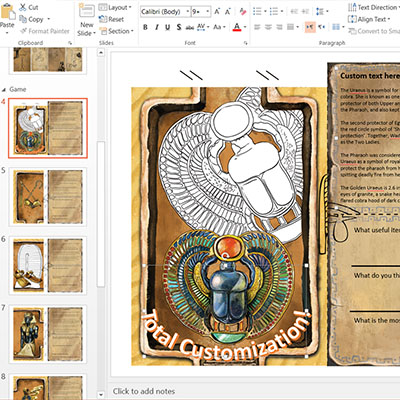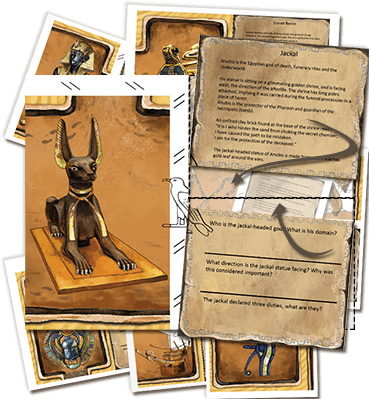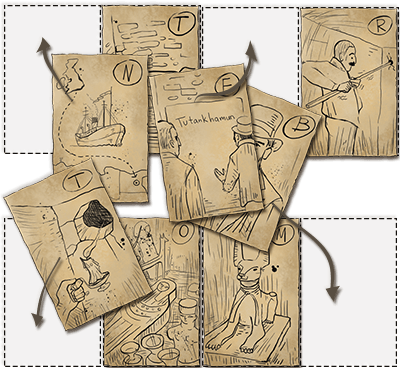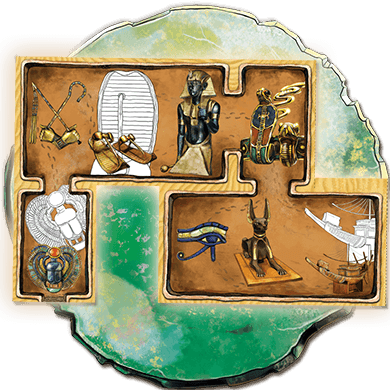 The Lost Mummy Classroom Escape Room
History, critical thinking, problem-solving | 10 - 13 y/o
Transform your classroom into an escape room experience your kids will never forget!
Escape rooms gamify learning, social development, and critical thinking to instantly engage students. It's the next outside-of-the-box idea that you need.
Perfect for homeschool and classrooms alike. Are you ready to become the cool teacher, for life?!
Tight Budget? Save 50% By Grabbing All 4 Math Activity Kits
Load up with this ultimate math resource pack to keep your kids engaged again and again. You get our four BEST math games:
Or, Check Out This Bundle For An Unforgettable History/English Lesson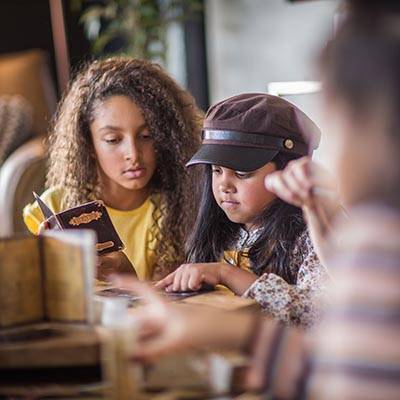 This is simply our most engaging and immersive educational activity!
It transforms your learning environment into a gripping Ancient Egyptian adventure (in under 30 minutes).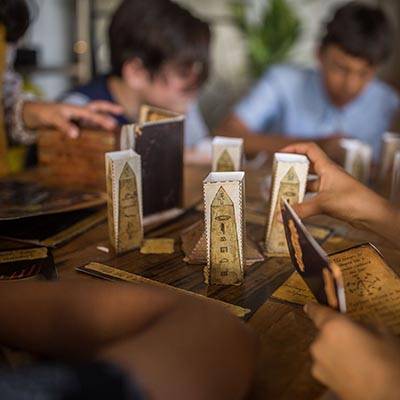 What Other Teachers Think: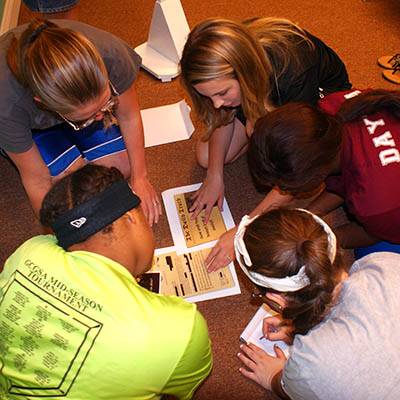 "... the problem-solving, teamwork and collaboration was amazing!"
-Otago Association For Gifted Children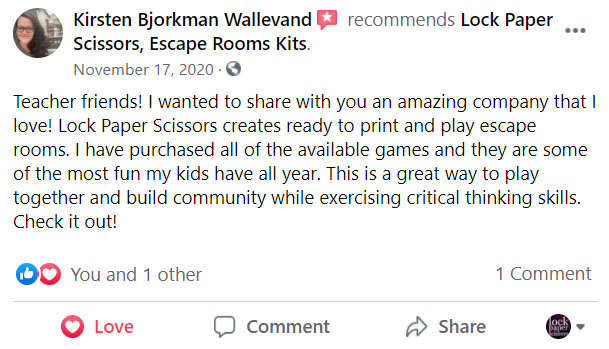 Can Games Really Teach Kids? You Bet!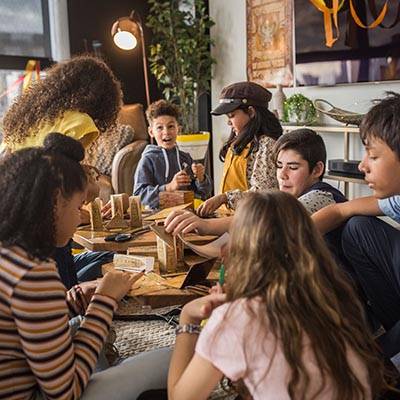 Just be warned... this won't feel like a 'normal' lesson. It'll be more like a grand, glorious quest!
'Gamifying' your lesson is the fastest way to command attention and motivate kids to invest in their own learning.
This kind of learning goes beyond simple memorization.
Instead, you're teaching skills and thought processes that they'll need in everyday life. Each activity hones your students' critical thinking and problem-solving skills, develops their ability to communicate and work as a team, and sparks their creative thinking!
This is better than a dry worksheet - it's a lesson your kids will actually remember!
Unlock Their Motivation and Potential!
Set them on a thrilling adventure! Download a classroom-ready, curriculum-aligned activity pack.
Easy on teachers, and captivating fun for students. Everyone wins!
Ready to be the cool teacher again?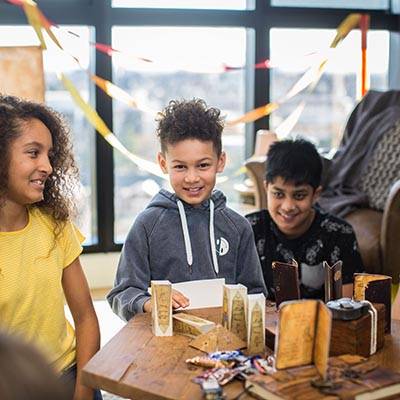 Or, Save 50% By Grabbing All 4 Math Activity Kits
Load up with this ultimate math resource pack to keep your kids engaged again and again. You get our four BEST math games: