Your Kids Can Become Brilliant Game Designers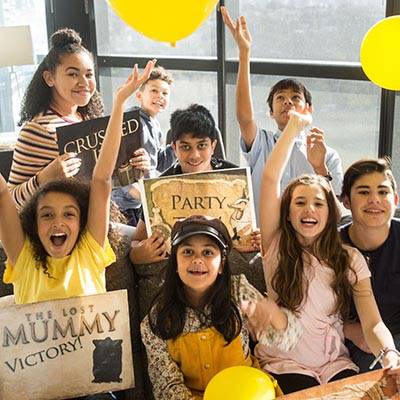 Engage your kids as Escape Room Designers using this super simple, totally FREE Kit.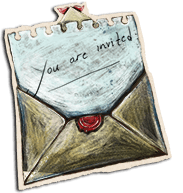 1: Download the FREE Builders Kit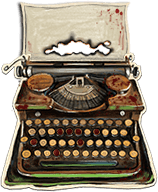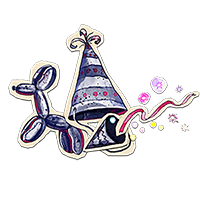 3: Days of fun for your kids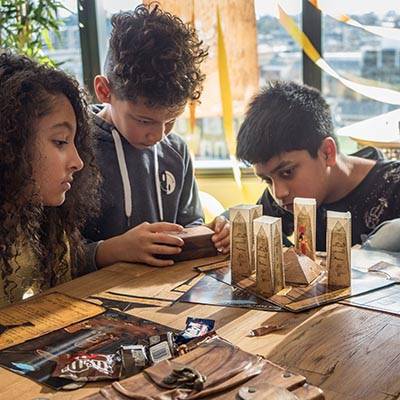 By empowering your kids to create an escape room game they'll have days of fun at their fingertips and have a chance to unleash their creativity without needing technology!
This kit is sure to engage them because it's based on our ready-to-play escape kits. Usually, these sell for $29 each and come with beautiful custom artwork, background music, and challenging puzzles.
We would love you to grab the free kit, share it with your friends and kids, and unleash some joy and creativity.
Simply drop your email in below to download the Kit.
"Days of fun for your kids in your back pocket"
Or, download the Escape Room Master Class for even MORE fun!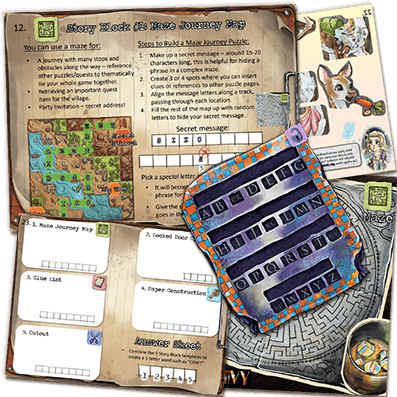 We've designed this Master Class to help you build an escape room game with your kids, stress-free.
It comes fully-loaded with all of the printable templates, ready-to-use puzzles, and super-cool props you'll need.
Just download and print for days of epic family fun! (perfect for holidays and schools)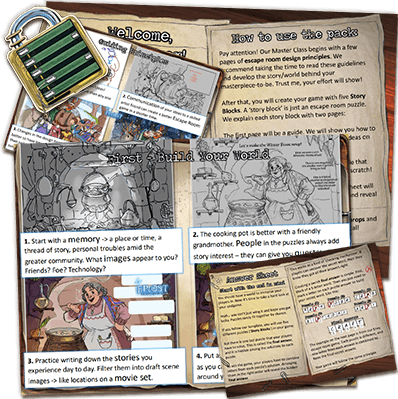 The DIY escape kit comes as a super simple to use pdf printable. You can print it out as many times as you like and give it to friends.
It will take your kids through the three stages of designing a simple, but totally playable, escape room game. It should take a minimum of 4 hours but they could keep going for days since the kit links to our extensive guides such as our massive list of escape puzzles and our Designers Blueprint. These guides are written for adults but with the Builders Kit your kids will be able to draw awesome inspiration from them.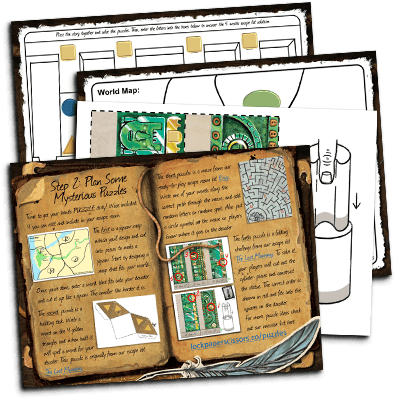 Complete Escape Room Template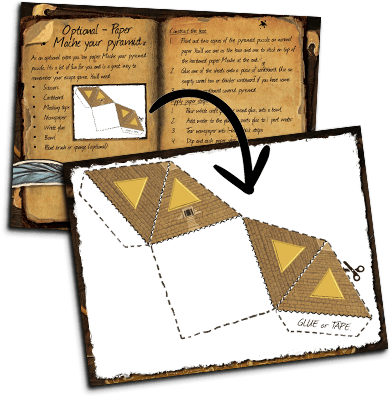 Easy to follow instructions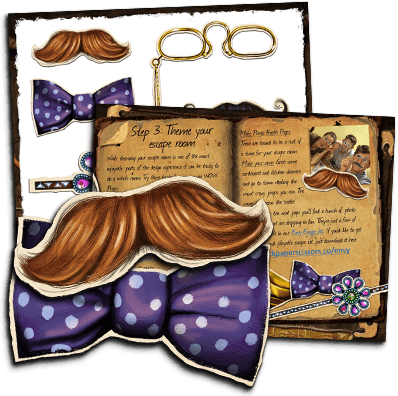 Photo booth props and theming ideas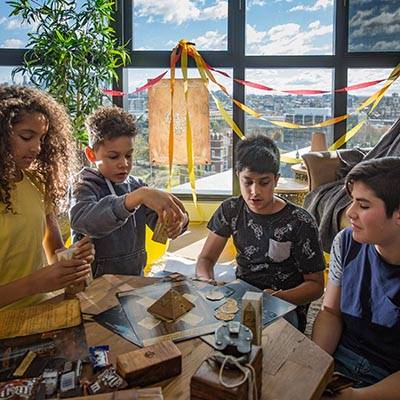 I know, I know, I hear you.
There are loads of 'fun' ideas out there that supposedly keep your kids entertained all day.
And somehow, kids hate most of them!
So we've run our kit through the gauntlet and given it to actual kids to play with.
The result? Pure, epic fun!
See for yourself. Kids from around the world have taken our kit and transformed it into something truly spectacular.
This is Where the Fun Begins!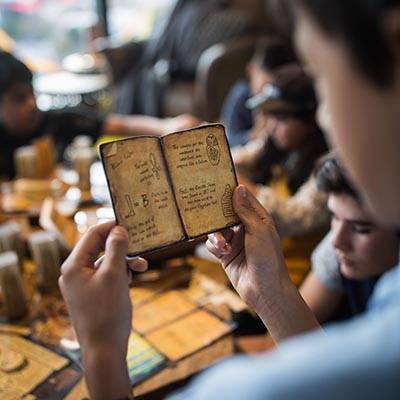 So, what are you waiting for? Download the designer's kit template and let your kids become genius escape room overlords. Before long they'll be designing, puzzle-testing, playing, and chuckling their way through the apocalypse!
Need help getting started? No worries at all, you can check out our handy online guides for extra ideas and inspiration:
Why not go a step further?
Download the Escape Room Master Class to design a game with your kids. Engage their minds, AND bring the family together. What an epic win!