This kids escape room kit will transform your kids birthday party, family fun day, or classroom, into an exciting Egyptian adventure!
It comes with every puzzling artifact you'll need and can be setup in less than 20 minutes. Get ready for an adventure!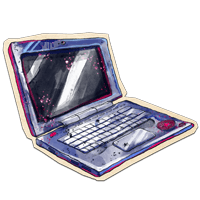 1: Download the kit for 10-13 year-olds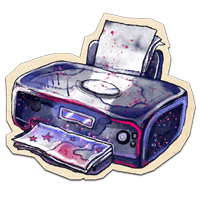 2: Imprimez-le n'importe où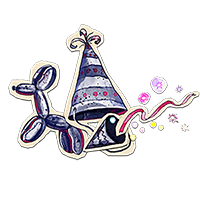 3: Carefree fun for 2+ players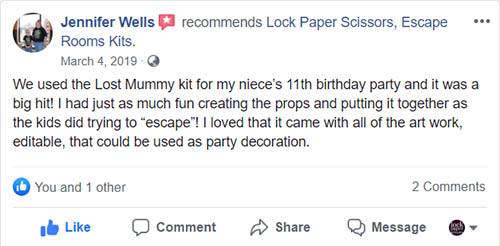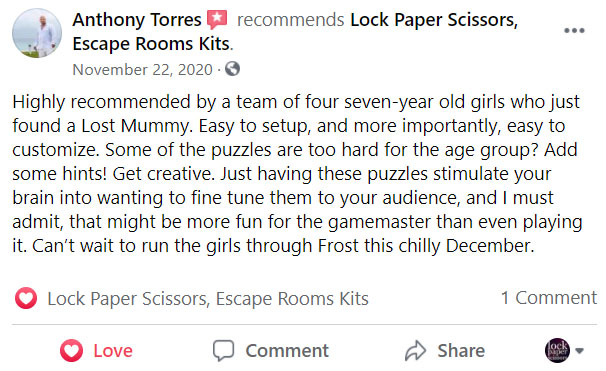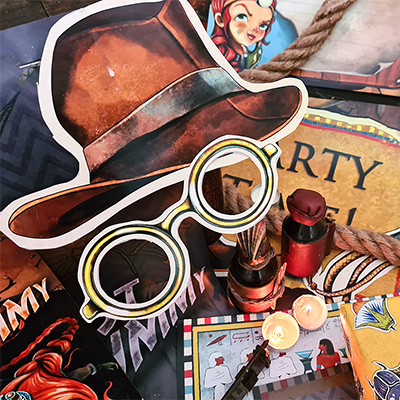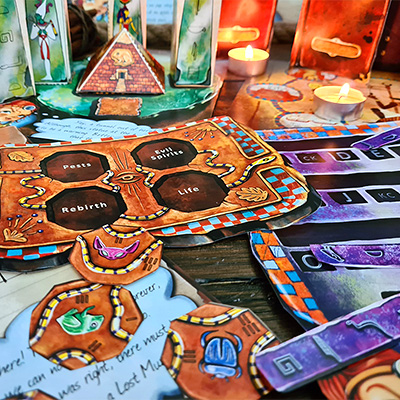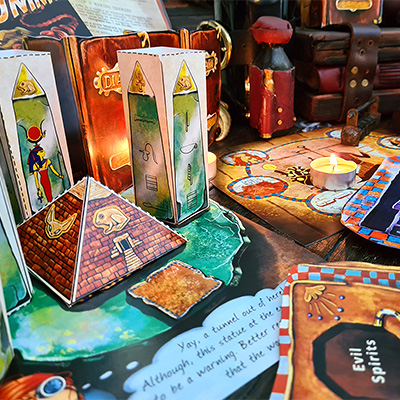 What Is The Lost Mummy Play-At-Home Escape Room Kit?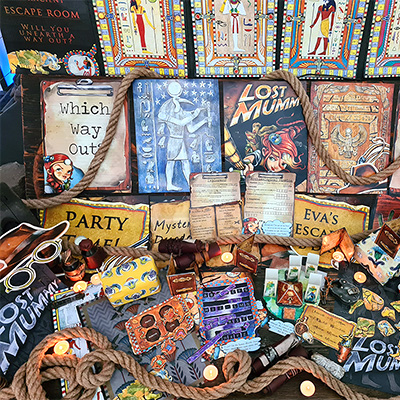 The Lost Mummy Escape room Kit is a ready-to-play entertainment pack that transforms your living room or classroom into a DIY escape room.
It's all the fun of an adults escape room but crafted to engage 10-13-year-old kids with puzzles they can engage with and a storyline that will ignite their imagination.
In this world, your kids will race in teams of 2-4 to unlock the mysteries of the mummies tomb and hopefully escape in time. You can have any number of teams by simply printing out the game once per team, and if your students are playing at home they can print in safety.
Will your kids escape?
Your Kids Will Love The Theme
The Phillips kids escaped the Lost Mummy's tomb with all of their limbs intact - can you?
As an explorer, you've always dreamed of adventuring through Egypt. It?s where your great grandfather, Howard Carter, discovered the remains of the ancient pharaoh Tutankhamen.
But he had a secret.
Something he never told anyone other than you.
He believed there was another tomb connected to the first. A hidden tomb. A Lost Mummy. 
That's what you've spent years preparing for, and now it's your chance to find it! While the boat ride to Egypt took forever, you've finally set foot on dusty sand ready to unearth this mystery.
Here's Why It's The Play-at-Home Experience Of The Year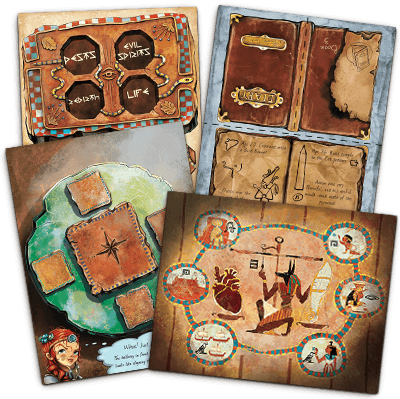 Saves you time. It's all done for you.
Le jeu prêt à jouer vient avec everything you need to have your kids enjoying carefree fun in under 30 mins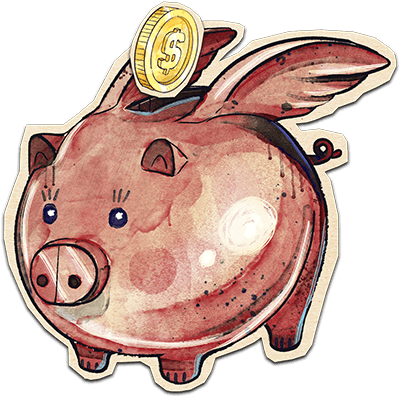 Saves you $$$. Hours of fun.
The entire DIY escape game kit costs less than one ticket to an escape room. That means everyone can play!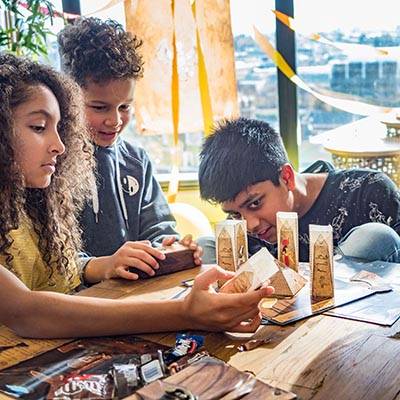 More Fun Than Their Phones.
Phones are yesterday's fun. What your kids want is something engaging that lights up their imagination.
Bonuses You Get Inside Your $29 Escape Room Kit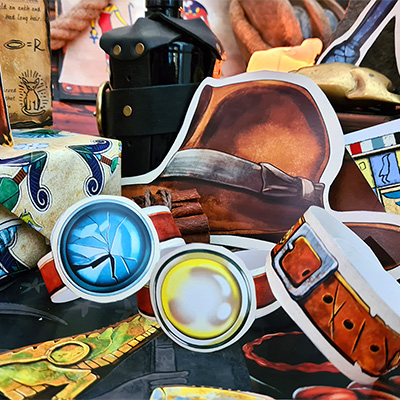 Fully Equipped Adventuring Gear!
Equip your little adventurers with our printable photo booth prop pack, included with this kit.
These printable props instantly supercharge the atmosphere. Who doesn't want to feel like a daring explorer, tomb-raider and hero?
They also make for unforgettable (and maybe even, sort of silly?) memories, as you and your kids pose proudly, ready to embark on your biggest adventure yet!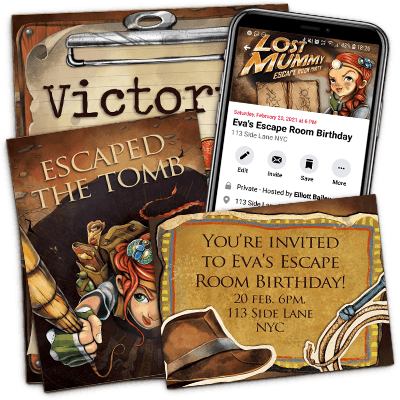 Posters & Invitations For Easy Planning
Easy To Follow Setup Instructions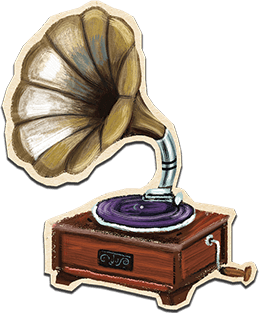 The themed Spotify playlist will have your kids feeling like they?re starring in their own Indiana Jones sequel (but an actually good sequel!)
Plus - get a FREE bonus game!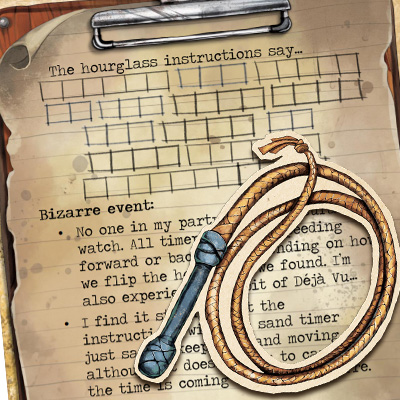 We've bundled in a bonus modification to the game made by a clever adventurer (thanks Kristy!).
This 'Extended Story Mod' transforms The Lost Mummy into an epic narrative-style adventure. Try it out!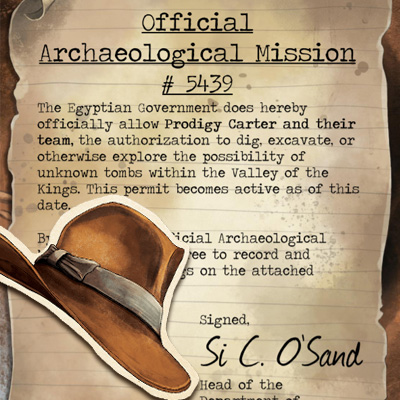 You'll Also Get These Free Perks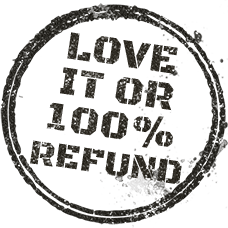 Garantie de remboursement sans risque
If you don?t love your DIY escape kit we'll send you a full refund. No questions asked!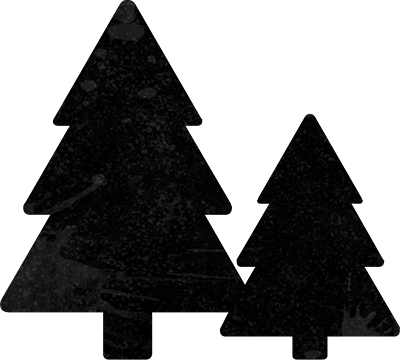 Respectueux de la planète. Toujours.
Comme vous n'imprimez que ce dont vous avez besoin, il n'y a pas de gaspillage d'emballage ou de frais de port. Bravo !
You, Or Your Kids, Can Even Edit The Game!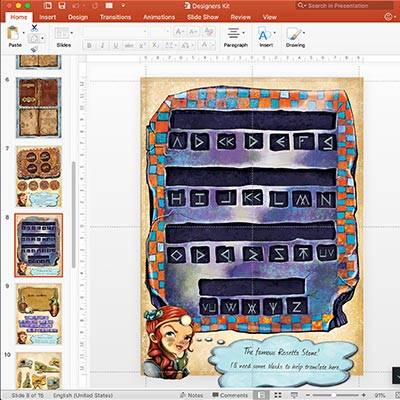 Before printing, you can jump into our 'click and drag' Game Editor and customize anything you like. This gives you the chance to make your own escape room while skipping the grunt work.
For example, you can add some real-life combination locks or edit a birthday date into one of the puzzles. Check out how easy it is to modify the game.
If you're a teacher you can even set a team assignment where your students edit the game after playing it. Then they can send it to their other classmates to play together. This is the perfect stay-at-home classroom activity. Check out more in our Lost Mummy Classroom Kit.
Et, vous le payez pour une bonne cause :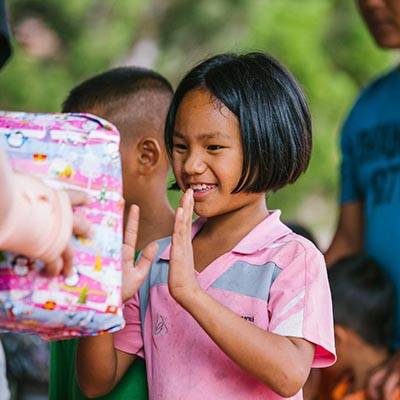 It's a tough time around the world right now, so 20% of the profit from your purchase will be donated to help kids and communities escape poverty. Woohoo!
This is an amazing conversation starter for your kids around their global impact.
Ready to unleash your inner tomb raider?
Purchase, print and party with The Lost Mummy escape room kit today for just $29.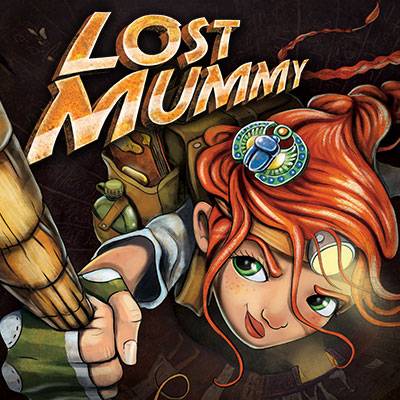 Ou... Économisez de l'argent en obtenant un pack !
Nous avons regroupé nos meilleurs jeux d'Escape Game dans des packs à thème débordants d'amusement. Vous aurez donc du divertissement trié et prêt à l'emploi pour n'importe quel événement à venir.
Cliquez sur le pack Escape Game qui vous convient le mieux ci-dessous et préparez-vous à devenir le champion du fun !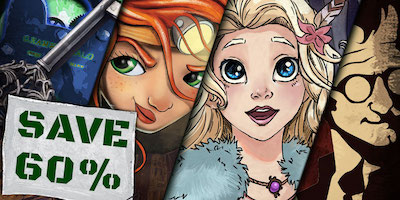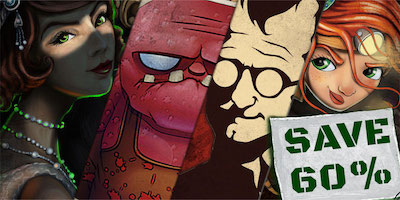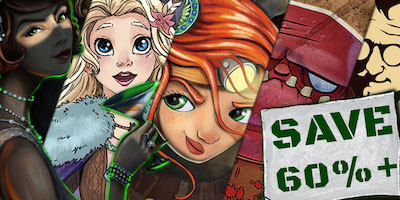 Pack enfant
4x Escape Room Kits
La momie perdue
Révolte Rebelle
Quête d'Évasion
Frost
Bonus: Treasure Map pack
Pack fête
4 x kits d'Escape Game
Lueur d'Envie
Escape Room Z
La momie perdue
Révolte Rebelle
Bonus: Skulls Card Game
Pack fête VIP
6 x kits d'Escape Game
Lueur d'Envie
La momie perdue
Escape Room Z
Révolte Rebelle
Quête d'Évasion
Frost
All 5 Kids Educational Games
Bonus: Treasure Map pack
Bonus: Skulls Card Game
Bonus: Halloween Pack
Bonus: Thanksgiving Pack
Bonus: Christmas Pack
Un accès anticipé aux jeux VIP
Des copies GRATUITES à vie de tous les futurs jeux