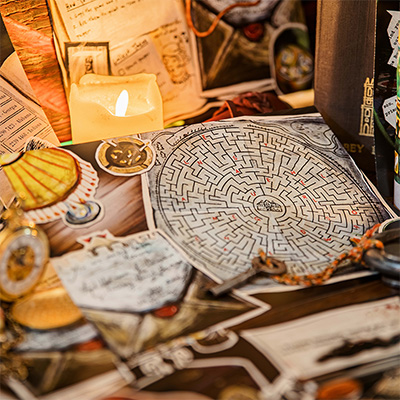 Kits d'Escape Game magiques à jouer n'importe où
Transformez n'importe quel événement en un mystérieux Escape Game grâce à un kit de jeu prêt à l'emploi.
Tout le fun. Sans aucun stress.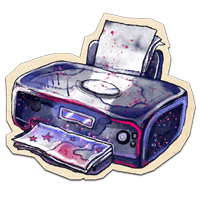 Imprimez et faites la fête n'importe où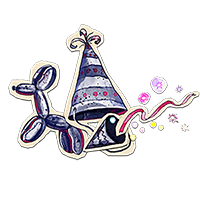 Installez en 20 minutes seulement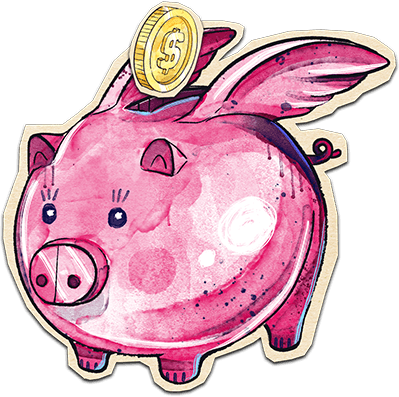 Gagnez du temps et de l'argent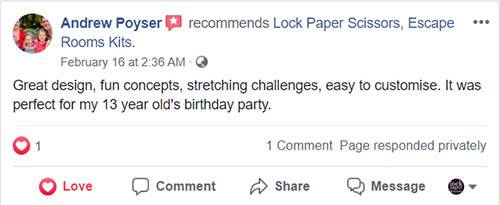 Ce sera le meilleur événement de votre vie
Organiser des événements est une tâche difficile.
All the organising, food, drinks, invites, and entertainment feels about as difficult as riding a unicorn covered in butter while shaking a cocktail.
Ce n'est pas comme ça que ça devrait être. L'organisation de votre événement doit être amusante pour vos invités et pour vous-même.
Après tout, c'est votre événement ?
Le secret pour rendre cela possible est d'ajouter une activité amusante. Cela permet à chacun d'avoir autre chose à faire que de discuter et d'être sur son téléphone. (Ou bien faire courir les enfants comme une horde de zombies).
C'est là que nos kits d'Escape Game vous sauveront la journée :
1 heure d'amusement mystérieux.
Un thème féerique pour décorer votre intérieur.
Des accessoires et des invitations à la fête pour vous éviter les tracas.
Themed background music to set the vibe.
(Attendez... Qu'est-ce qu'un Escape Game ?)
It's time you started enjoying party planning as much as your crew will enjoy being there. Just scroll down to pick the DIY Escape Room kit that best fits you.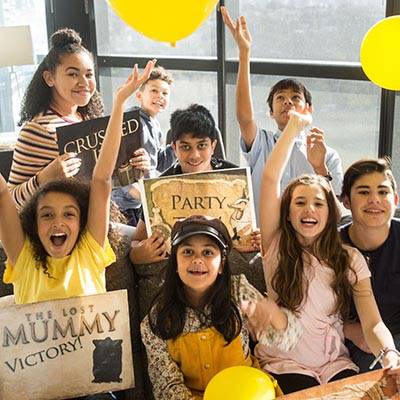 Plus d'excuses pour les fêtes ennuyeuses ! Ces kits d'Escape Game s'adaptent parfaitement à tous les événements : de votre dîner chic à votre rencontre en extérieur.
Commencez par choisir un thème amusant
Besoin d'aide pour choisir ? Besoin de plus de détails ? Nous sommes là pour vous aider !
Or, Make Your Own Game Together As A Family: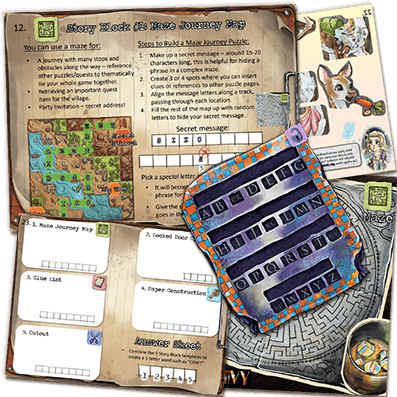 Captivate the whole family with this creative design challenge!
It comes with all the printable templates, puzzles, and props you need to get started easily.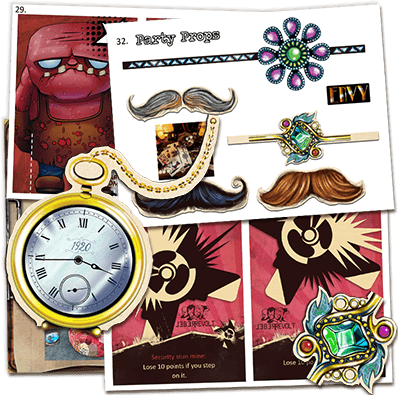 Then check out these immersive games we've made specifically for your classroom or homeschool activities.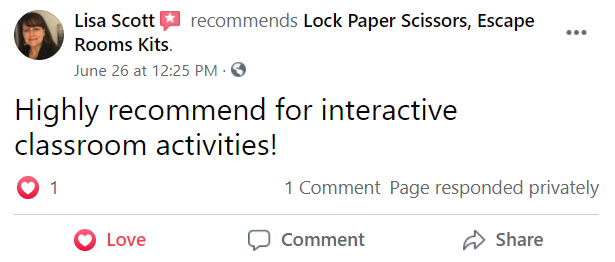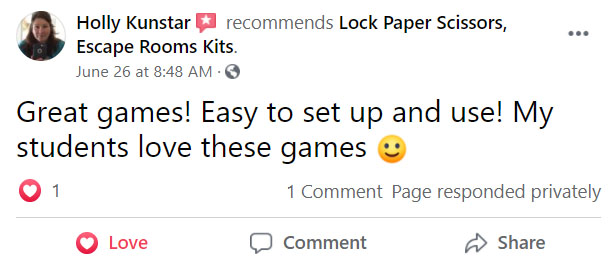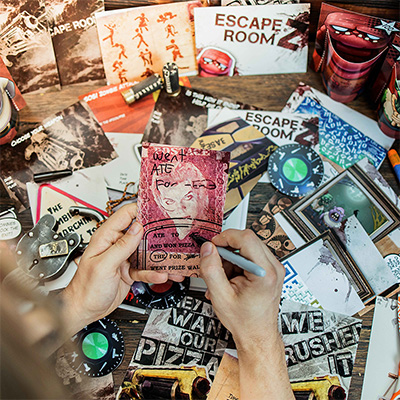 Escape Room Z est un kit d'Escape Game sur le thème des zombies qui transforme votre maison en une aventure à vous ronger les ongles.
Il contient tout ce dont vous avez besoin pour démarrer votre aventure RAPIDEMENT, y compris toutes les énigmes, affiches et décorations. Il suffit d'imprimer et de faire la fête !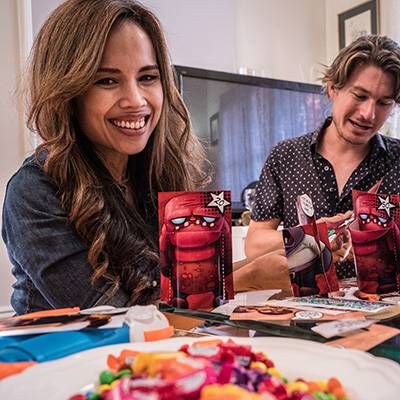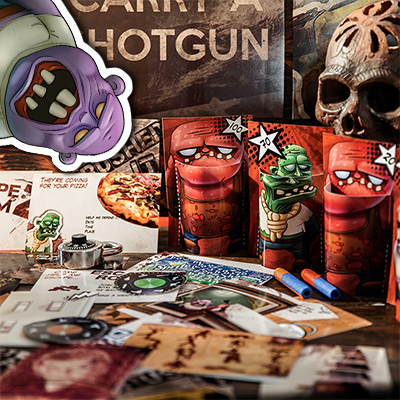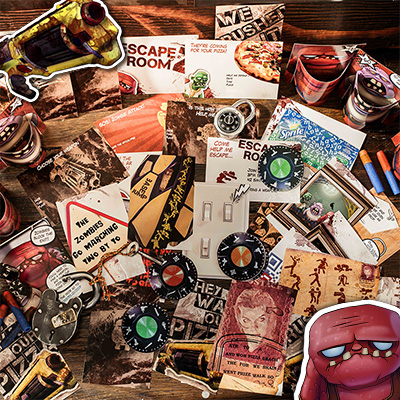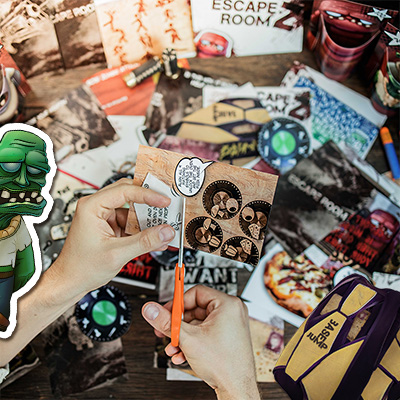 With 4.8/5 stars on Facebook review we love to thrill. Check out what other players think in the Reviews Hall of Fame.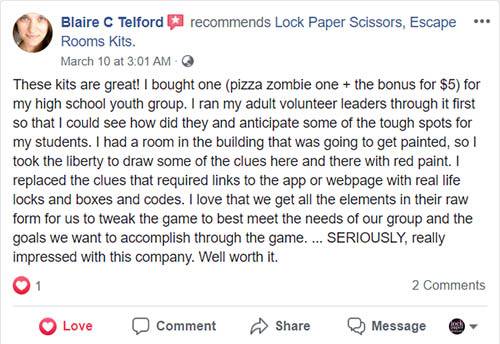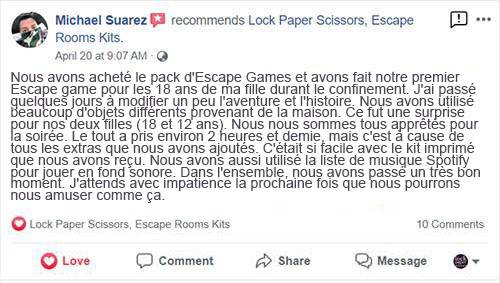 Les kits d'Escape Game sont également parfaits pour les salles de classe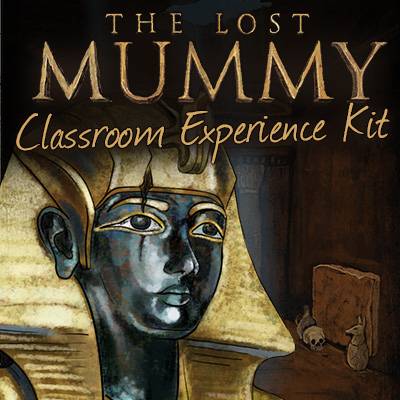 Obtenez le kit La momie perdue salle de classe pour faire participer vos élèves comme jamais auparavant.
Vous recevrez le kit d'Escape Game La momie perdue PLUS le mystérieux kit pédagogique égyptien.
Comment créer votre propre Escape Game à partir de rien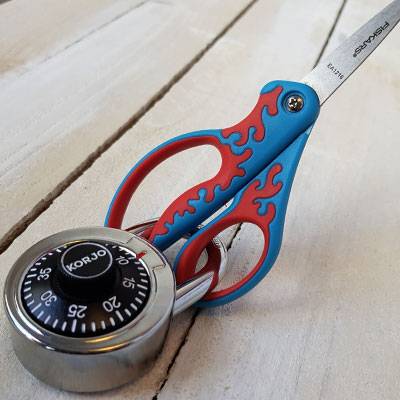 Trust me, we know what we're doing.
We invented the first printable escape room kits, and were the first printable escape games on the market back in June, 2017. (Oh, you need proof do you? Fair point...)
Years later, and we're still making the best games in the world!
Bien que vous puissiez personnaliser tous nos kits d'Escape Game, de nombreuses personnes aiment l'idée de créer leur propre Escape Game à partir de rien.
C'est génial !
To get you there faster we've made epic how-to guides that brings together knowledge from creating 6 at-home escape kits.
Voici comment créer votre propre Escape Game :