How one teacher transformed her class into an epic adventure!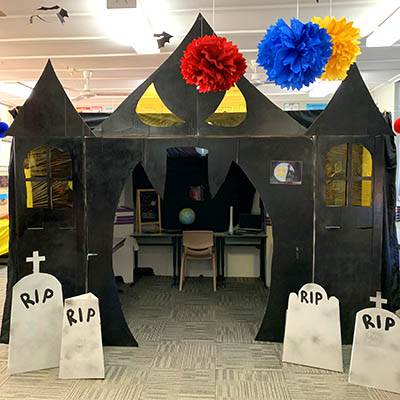 See how a fellow teacher, Ingrid, managed to engage her students and become the coolest teacher ever in the process! Find out how she transformed an escape room party kit into a useful classroom tool.
It's Book Week. And it's Grandparents Day. Oh no.
Not only does this mean you have to appease a roomful of excitable ten-year-olds, but you also have a plethora of grandparents to impress as well!
This is the situation that Ingrid Fuchsbichler found herself in last August... and she crushed it like a boss!
She printed off six copies of the game and divided her class into six groups of three. You can download the game as part of our Escape Room Classroom Kit.
Ingrid ran her entire class through the game from 9:30am until 2:20pm (including recess and lunch breaks, of course!). Not only did she fully engage both her students et en voici their grandparents in a morning of educational fun, but she went down on the playground as a teacher of legend!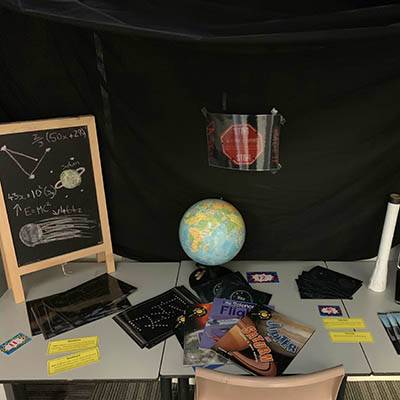 Q1: What were the children saying about the game?
They were thoroughly engaged!
Many of them commented that it was one of the best days they'd had at school (mainly because they didn't realise they were still 'learning'! They had to use all of their mathematical, literacy, problem-solving and teamwork skills to succeed.)
Grandparents also thoroughly enjoyed assisting the students.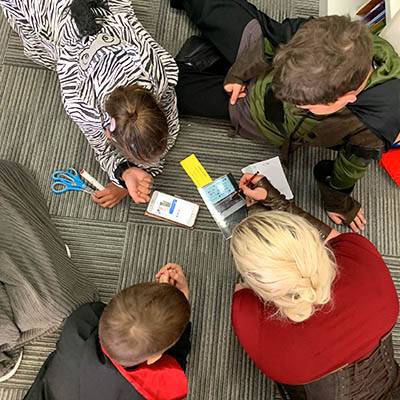 Q2: In your experience, what can escape room games contribute to the classroom?
This would be great for a STEM learning project!
They are a great way to test students' knowledge on a range of subjects and skills without using the word 'test'.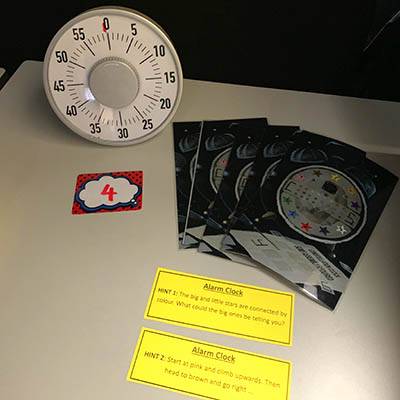 Q3: Were there any difficulties you had organising this game for a classroom?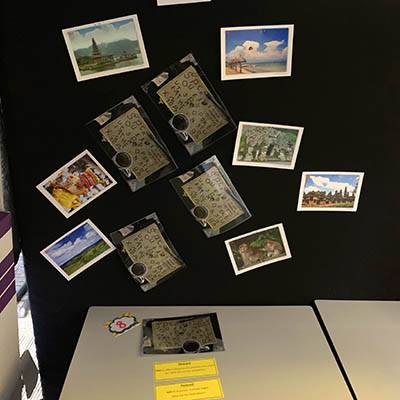 There was a lot of printing and preparation.
The amount of printing and prep-work involved (cutting, organising, hiding clues, building props, etc) means that I usually only do one or two escape rooms a year.
If I could cut down on preparation time with a purely digital escape room on the iPad then I would gladly run these escape games more often!
Q4: Did you have trouble keeping any of the kids on-track?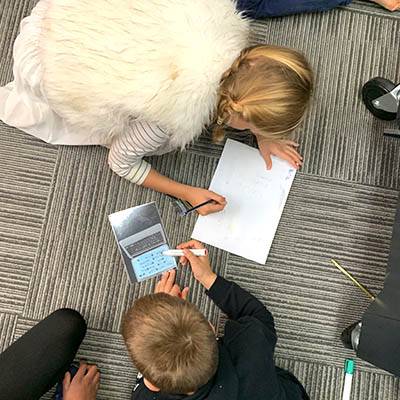 This escape game really highlighted to me the students who cannot/will not persevere in the face of difficulties.
I have one or two students who struggle with motivation and perseverance when faced with challenges, as well as one deaf student and two students who are at extreme academic risk.
It was difficult for these students to understand and contribute effectively on their own. So I grouped them with stronger students, while the grandparents gladly assisted when needed.
Q5: If you were to do this again, would you do anything differently?
The game ran perfectly, I wouldn't change a single thing!
Having smaller groups promotes better teamwork, and having them compete against each other really helped engage their attention and remain focused. I also made sure I had mixed ability groups so the weaker students could learn from the stronger students.
However, it was still very handy having grandparents there to assist.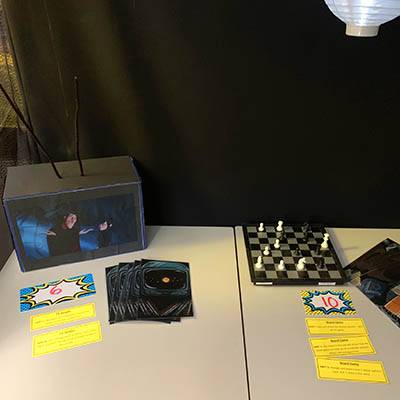 Q6: How does it feel to be the ?cool teacher?? Do you feel obligated to do it again now?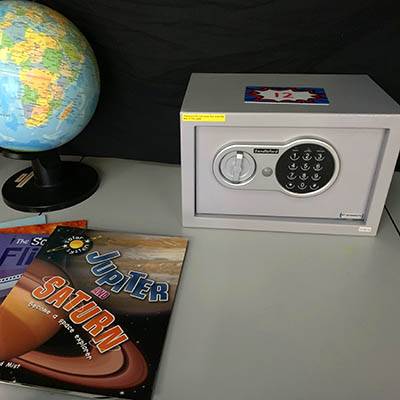 I pride myself on my reputation...
...and continually look for different ways to make learning fun. As I have said before, I usually do one or two escape rooms a year, however, if they were more accessible (say through an app or a website), I would do more of them. Preparation at the moment takes a LONG time!
Q7: What things did you love the most about the whole event?
I loved the quality of the resources and graphics, the level of enjoyment the students got out of it, and the ease of purchase.
I have been let down many times with buying things on the internet and they are not up to the standard I would expect for the price I paid. The quality of your game and all the print-outs were exceptional!
I also loved the involvement of the grandparents and how much the students enjoyed working with each other as well as the elderly on this task.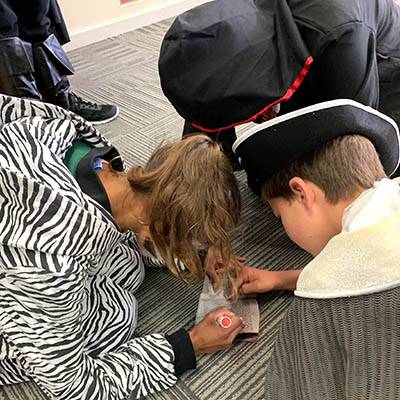 Comment acheter le jeu et jouer avec vos propres enfants
If Ingrid's story inspires you, maybe it?s time to start planning your own epic escape party! Grab The Lost Mummy Classroom Kit below to start your design adventure.
Escape room games are a perfect way to secure classroom engagement while teaching important problem-solving skills. Plus, all of our escape room kits are 100% customizable to suit your curriculum. Not to mention, you get the added bonus of seeing an entire classroom of beaming smiles as you instantly become 'the cool teacher'! Why not give it a go?
Or, Are You Looking For A Math Challenge?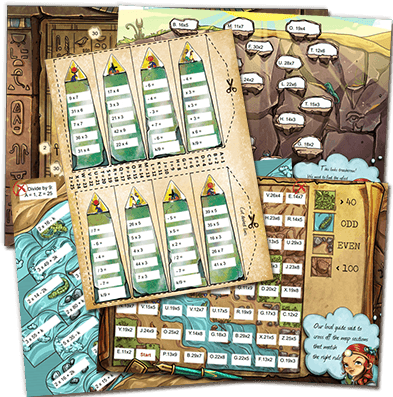 These math worksheet activities combine creative challenges and intriguing puzzles to fully engage your kids. Every. Single. Time!